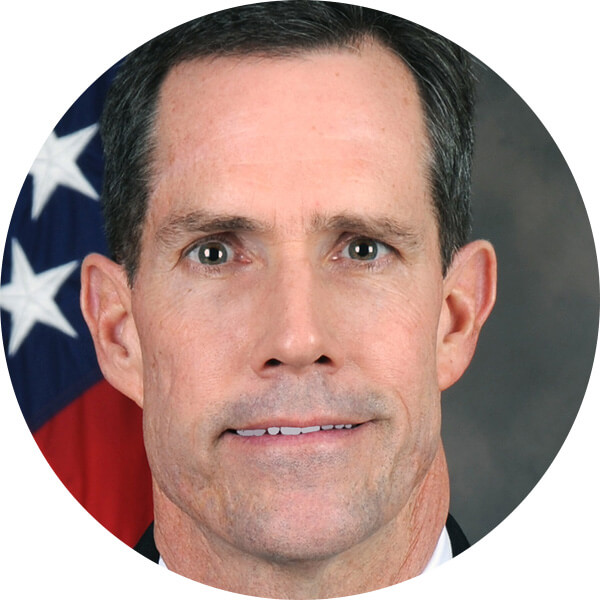 Adjunct Professor of the Practice of Spatial Sciences
2004: Ph.D., Geography, University of Georgia
1999: M.A., National Security and Strategic Studies, Naval War College
1995: M.A., Geography, University of Georgia
1985: B.S., Computer Science, United States Military Academy, West Point
Steven D. Fleming, Ph.D., is Adjunct Professor of the Practice of Spatial Sciences in the Spatial Sciences Institute at the University of Southern California Dornsife College of Letters, Arts and Sciences.
Fleming served as a colonel in the U.S. Army with command and staff experience in short-range air defense operations at the battalion, brigade and division levels. He also has operational combat experience with Joint and NATO staffs, twice deploying in support of Operation Enduring Freedom. He served as the Deputy Head of the Department of Geography and Environmental Engineering at the United States Military Academy (West Point, NY). In this capacity, he performed duties in educational leadership, institutional governance, organizational management, applied research and teaching. Academically, Fleming served as an Academy Professor of Geospatial Information Science and taught numerous courses including physical geography, remote sensing, photogrammetry, surveying, geographic information systems, cartography, military geospatial operations, and advanced topics in geography and the environment.
His research and teaching expertise is in (1) dynamic mapping of coastal regions; (2) emerging terrestrial, airborne and space-based image collection systems; (3) applications of geospatial technologies for national defense (military operations, homeland security, and disaster management); and (4) online, blended education/training using mobile devices.
At the USC Spatial Sciences Institute, Fleming serves as an adjunct professor for the academic programs in human security and geospatial intelligence, including the minor in human security and geospatial intelligence, the online graduate certificate in Geospatial Intelligence, and the online M.S. in Human Security and Geospatial Intelligence. The courses he teaches include geospatial intelligence tradecraft, remote sensing for GIS, and human security and disaster management. He has served as a thesis advisor for students in the M.S. in Geographic Information Science and Technology.
He has served on the USC Military Affairs Committee under the direction of the Office of the Provost and on numerous boards with the United States Geospatial Intelligence Foundation (USGIF).
---
Selected Works
Fleming, S.D., Sedano, E., Carlin, M., Tracy, R.W. & Walker, J., The Ethics of Volunteered Geographic Information for GEOINT Use. In 2018 State and Future of GEOINT Report (pp. 27-30). Reston, VA: United State Geospatial Intelligence Foundation, 2018.
Pherson, K.H., Farnsworth, R.J., Fleming, S.D., Hauck, M., & Lu, W., Geospatial Thinking Is Critical Thinking. In 2018 State and Future of GEOINT Report (pp. 36-39). Reston, VA: United State Geospatial Intelligence Foundation, 2018.
Fleming, S., Janocha, B. & Machado, L., The Fluid Employee: Adaptability in the 21st Century. In 2017 State and Future of GEOINT Report (p. 18). Reston, VA: United State Geospatial Intelligence Foundation, 2017.
Fleming, S., McDonald, E.V., & Bacon, S.N., Military Test Site Characterization and Training Future Officers–An Integrated Terrain Analysis Approach. Military Geosciences and Desert Warfare: Past Lessons and Modern Challenges (pp.273-295). New York: Springer Science+Business Media, 2016.
Oxendine, C. & Fleming S., Strengthening the 'Geo' in GeoINT. NGA Pathfinder (pp. 8-9). Springville, VA: National Geospatial-Intelligence Agency, Fall 2015.
Fleming, S.D., Hendricks, M.D., & Brockhaus, J.A., The Role of GIS in Military Strategy, Operations, and Tactics. ASPRS Publications – Manual of Geographic Information Systems, Chapter 57, 967-985, 2009.
Fleming, S., Jordan, T., Madden, M., Usery, E.L. & Welch, R., GIS applications for military operations in coastal zones. ISPRS Journal of Photogrammetry and Remote Sensing, 64, 213-222, 2009.
Request Brochure
Fill out the information below to learn more about the University of Southern California's online GIS Graduate Programs and download a free brochure. If you have any additional questions, please call 877-650-9054 to speak to an enrollment advisor.