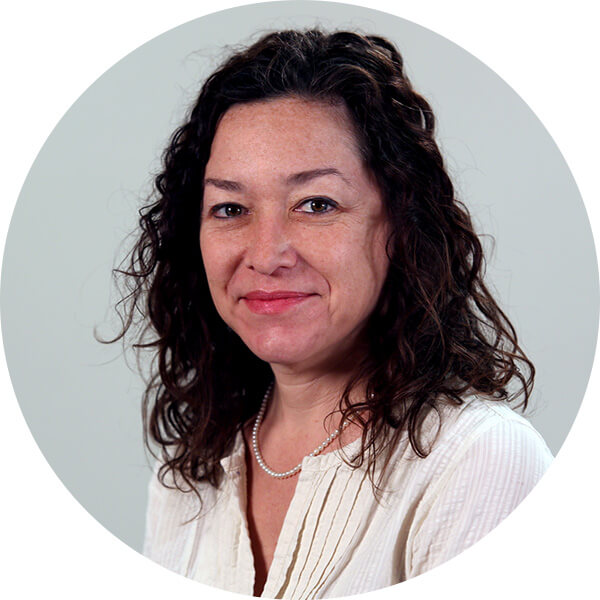 Lecturer of Spatial Sciences
2014: Ph.D., Geography, University of Southern California, Los Angeles, California
1998: J.D., University of California, Berkeley, Boalt Hall School of Law, Berkeley, California
1993: A.B., Social Anthropology, Harvard College, Cambridge, Massachusetts
Elisabeth Sedano, Ph.D., is a Lecturer at the Spatial Sciences Institute of the University of Southern California Dornsife College of Letters, Arts and Sciences.
Sedano's research interests include outdoor advertising, crowdsourced mapping, and geographic information science (GIS). Her analytical product is situated in the literatures of urban geography, public space, and volunteered geographic information (VGI). Her current work engages community members using mobile applications in a counter-mapping project of outdoor advertising and street art in Los Angeles.
She teaches in the Spatial Sciences Institute undergraduate programs as well as the online Graduate Programs in Geographic Information Science and Technology. The courses she teaches include SSCI 265: The Water Planet, SSCI 301: Maps and Spatial Reasoning, SSCI 581: Concepts in Spatial Thinking, and SSCI 591: Web GIS.
Sedano serves as the faculty advisor for SC Mappers, the USC student organization.
---
Selected Works and Presentations
Fleming, S.D., Sedano, E., Carlin, M., Tracy, R.W., Walker, J., The Ethics of Volunteered Geographic Information for GEOINT Use. In 2018 State and Future of GEOINT Report (pp. 27-30). Reston, VA: United State Geospatial intelligence Foundation, 2018.
Sedano, E., Teaching Critical Physical Geography in a General Education Setting: The Case of the Water Planet. Paper presented at the Association of Pacific Coast Geographers Annual Meeting, Chico, CA, 2017.
Sedano, E., Public, Political, and Ephemeral: The Possibility of Changing the Urban Landscape By Engaging Urbanites With Mobile Mapping of Art and Ads. Paper presented at the American Association of Geographers Annual Meeting, Boston, MA, 2017.
Sedano, E.J., Sensor'ship and spatial data quality: Lessons from VGI on the landscape of advertising in Los Angeles. Urban Planning, 1 (2) 75-87, 2016, doi:10.17645/up.v1i2.608.
Sedano, E., Advertising, information, and space: Considering the informal regulation of the Los Angeles landscape. Environment and Planning A. 48(2) 223-238, 2016, doi:10.1177/0308518X15607482.
Request Brochure
Fill out the information below to learn more about the University of Southern California's online GIS Graduate Programs and download a free brochure. If you have any additional questions, please call 877-650-9054 to speak to an enrollment advisor.
*
All Fields are Required. Your Privacy is Protected.
The University of Southern California respects your right to privacy. By submitting this form, you consent to receive emails and calls from a representative of the University of Southern California, which may include the use of automated technology. Consent is needed to contact you, but is not a requirement to register or enroll.
Are you enrolling from outside the U.S.? Click Here.