>
>
Hear from USC GIST Graduate Students
GIST graduate students at USC are key members of the university's community of scholars who are poised to make their mark on the 21st century, contributing diverse viewpoints, policy-shaping research and innovative GIST applications.
---
USC GIST Student Spotlights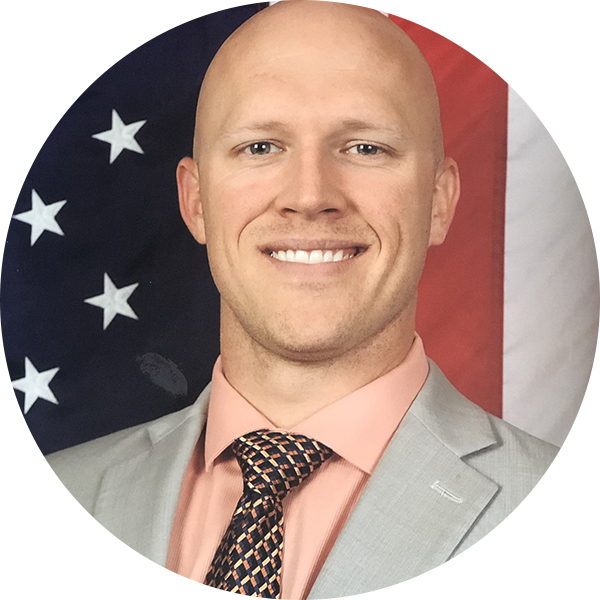 Sgt. Jon Hawes
Master of Science in Human Security and Geospatial Intelligence alumnus
U.S. Army Veteran
See U.S. Army Colonel (RET) Steven D. Fleming, Ph.D., interview M.S. in HSGI alumnus and U.S. Army veteran Sgt. Jon Hawes. They discuss the latter's military experience as well as the civilian applications of HSGI technology.
---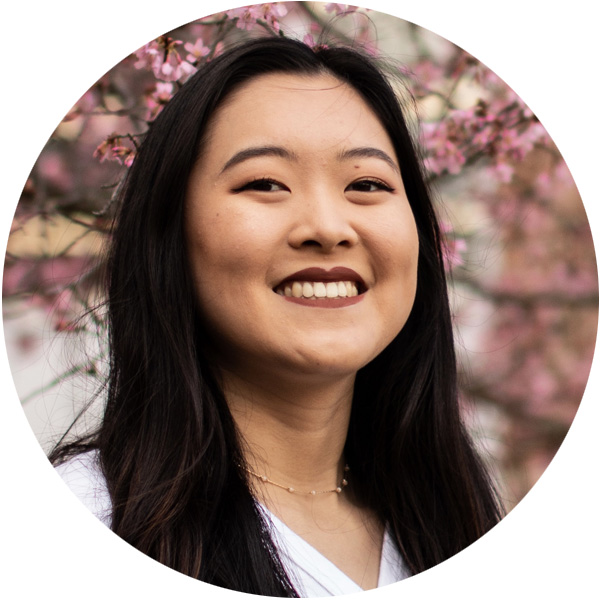 Michele Fong
M.S. in Geographic Information Science and Technology Class of 2023
GIS Analyst at HDR | Graduate Certificate in Geographic Information Science and Technology Class of 2022
I decided to pursue graduate education in GIS because I wanted to pivot toward a technical career path. During undergrad, I took two GIS courses and thoroughly enjoyed working with ArcGIS, an interactive mapping software by Esri, and noticed it could be applied to various industries.
I wanted to enroll in a well-established program with positive alumni reviews. There are so many online degree programs available, but I was looking for a program that offered both live class sessions and the opportunity to connect with classmates and professors. I also looked for programs with a broad range of courses.
My experience with the certificate program confirmed that I wanted to pursue a career in GIS and inspired me to continue to earn my master's degree. I have been able to attend live online classes, and the discussions have helped me better understand the material and feel connected with both my peers and professors. I also really enjoyed my time conducting fieldwork at Catalina and forged great bonds with my classmates during group projects.
I am currently a GIS analyst at HDR, and I help support GIS mapping and application development efforts for transportation-related projects. HDR offered me the option to transition from an intern to a full-time GIS analyst role, and I'm positive my USC education thus far has played a huge role in building my skills up to this point.
---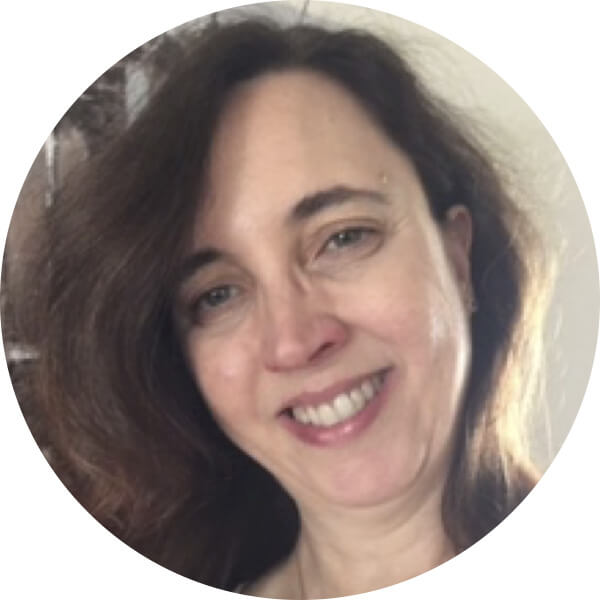 Jo-Anne Antoun
Graduate Certificate in Geographic Information Science and Technology, Class of 2013
Candidate for Master of Science in Geographic Information Science and Technology
Senior GIS Analyst at Snohomish County, Washington
While completing my core and elective coursework, I competed for a senior GIS analyst position at Snohomish County's planning department. I secured the position due to the extensive industry-specific knowledge that I gained through the program at USC.
I started as a visual data specialist at Google's office in Bothell, Washington, moderating front-end user feedback for Google's Map Maker in a contracting capacity during my first year enrolled. I completed the graduate certificate in GIST in May 2013 before I joined Snohomish County's planning department as a GIS technician.
The graduate certificate in GIST played an instrumental role in my promotion to GIS analyst in April 2014 after just a few months. I decided to continue with the master's portion of the program, focusing on web and mobile GIS, in August 2016. The knowledge and expertise I gained from these courses facilitated my second promotion to senior GIS analyst in May 2017. I am currently applying this knowledge to develop web applications.
The structure of the web and mobile GIS courses introduced the latest programming trends for the creation of interactive products on web and mobile platforms. These technologies are constantly evolving, and it is therefore important to know where to find information and how to stay abreast of technological advances.
The help and guidance provided by USC's GIST professors contributed to my career success. When I started on my thesis, I felt that I was thoroughly prepared to produce compelling work. I have appreciated working with my professors in shaping my GIS knowledge through this process.
Request Brochure
Fill out the information below to learn more about the University of Southern California's online GIS Graduate Programs and download a free brochure. If you have any additional questions, please call 877-650-9054 to speak to an enrollment advisor.
*
All Fields are Required. Your Privacy is Protected.
---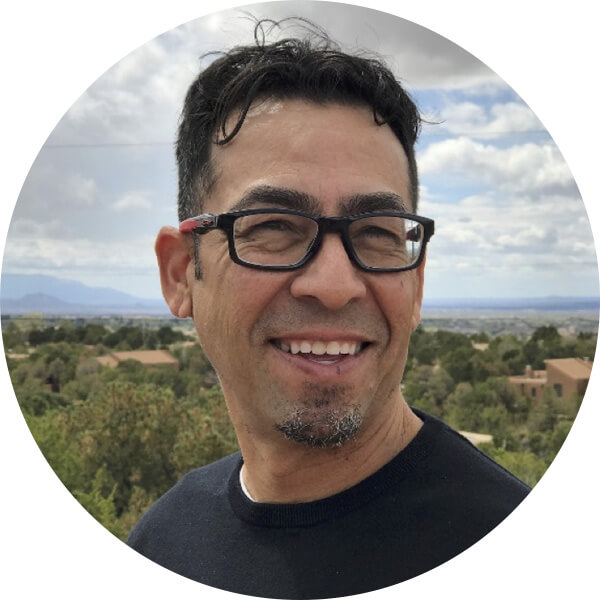 Allen Branch
Graduate Certificate in Geographic Information Science and Technology, Class of 2017
Master of Science in Geographic Information Science and Technology, Class of 2018
Commercial Real Estate Advisor at Commercial Advisors Santa Fe
Being in commercial real estate for many years, I could see that the computer world was once again rapidly changing, and my industry was behind the technological curve. I could see that GIS was everywhere except in real estate, which was odd since our motto has always been "location, location, location."
I knew that if I wanted to go beyond spreadsheets and simple databases, it was imperative that I understand GIS.
When I learned that USC offered an online GIST graduate program, I jumped at the chance. Not only did it fulfill my goal of becoming a Trojan, but the program also really puts me at the technological forefront of my industry.
As part of my thesis, I have utilized GIS to move real estate transactions to the blockchain by creating real estate "genesis blocks" starting with the Hurricane Harvey disaster area.
---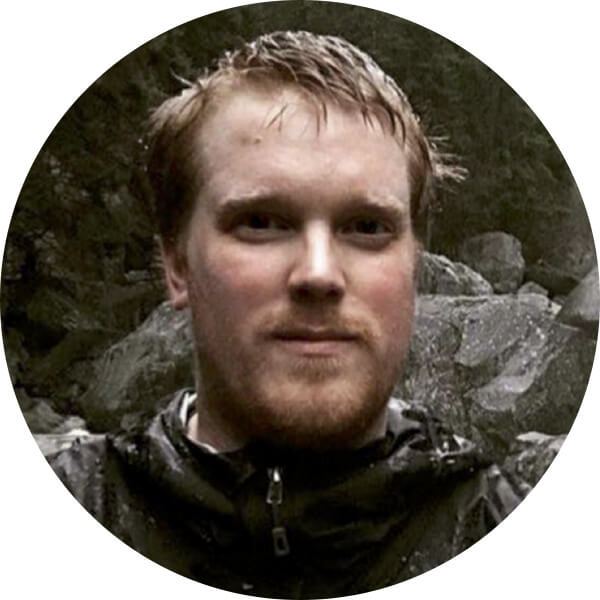 Trevor Denson
Master of Science in Geographic Information Science and Technology, Class of 2017
Wilderness Ranger at National Park Service
USC and the GIST program at the Spatial Sciences Institute have changed my life. The coursework was intellectually stimulating and challenging and gave me the flexibility and skill set required to pursue a real-world thesis project. As part of my thesis work, I was hired as an interpretive GIS specialist to develop a mobile virtual tour application and model for the Majestic Yosemite Hotel in Yosemite National Park. Through this project, I challenged myself to incorporate indoor spatial technologies with augmented reality and virtual reality services into my project. I took concepts and ideas from the mobile GIS course taught by Dr. Yao-Yi Chiang and tried to incorporate them into my project, while also meeting the goals of my client in providing an interactive educational experience.
In addition, the support I received from the GIST faculty and support services during the program provided a smoother transition to the online course environment. Before I began the program, I was lucky enough to go on a campus tour of the Spatial Sciences Institute at USC with Ken Watson. During that tour, I saw previous student projects and gained some insight as to what was involved in the GIST program. The video conferences with my professors gave me an opportunity to discuss assignments and present ideas, but more importantly to meet and build a rapport with professional academics in GIS. The online environment also allowed me to pursue GIS research projects throughout California with Humboldt State University and the Irvine Ranch Conservancy, all while pursuing my master's degree.
My family history and connection to USC runs deep. My great-grandfather graduated at 19 years old from the USC School of Pharmacy in 1921. My grandfather and grandmother both graduated from the USC School of Pharmacy in 1952 and 1953. Almost 70 years later, I graduated with my cousin with my grandma by my side. It was a day my family will never forget. To bring everything full circle, I was able to include some of my grandmother's childhood photographs from the 1940s into the mobile application I built for Yosemite National Park. I am lucky to be an alumnus of this prestigious university and GIST program on both professional and personal levels. I will treasure my experience for the rest of my life.
---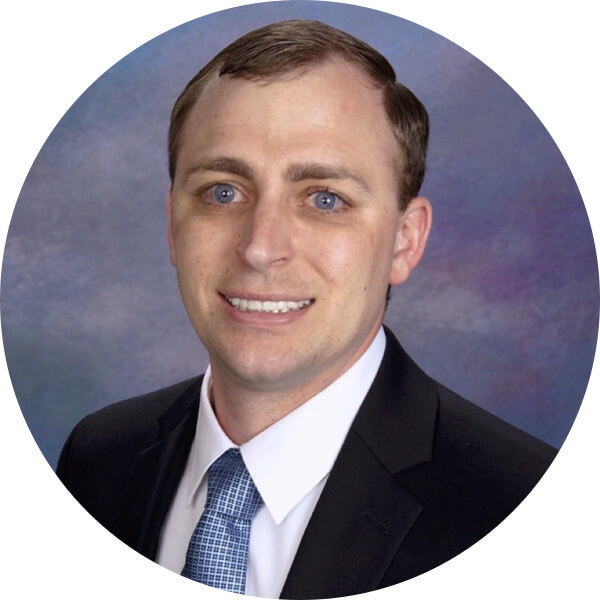 Robert Grotefend
Graduate Certificate in Geographic Information Science and Technology, Class of 2015
Master of Science in Geographic Information Science and Technology, Class of 2017
Aviation Planning Consultant and GIS Analyst at RS&H
I first began using GIS software while I was in the U.S. Air Force as a contingency response airfield manager to view and map airfield obstructions that were collected using GPS equipment during airport assessments and surveys. This introduction to GIS led me to find a graduate-level program to learn more and better understand the science behind the software.
I initially chose to complete the Geographic Information Science and Technology Graduate Certificate program that provided me a solid foundation of GIST concepts, an understanding of spatial databases and a comprehensive overview of field data collection techniques. Additionally, I also took Web GIS as an elective to learn how to develop web GIS applications using both ArcGIS Online and ArcGIS Enterprise.
Then, with my military service complete, I moved to a role as an aviation planner with an engineering and consulting firm, where I complete a variety of different short- and long-term planning projects at airports nationwide. As part of my daily tasks, I use GIS software to develop web GIS maps and applications, perform obstacle obstruction analyses and assess airport geometric standards.
After completing the graduate certificate program, I chose to continue my education at USC by enrolling in the GIST master's program. I gained additional knowledge and skills by taking the spatial data integration and GIS programming courses, which allowed me to better integrate engineering data with GIS and also learn Python programming to automate GIS tasks. Overall these skills have been very beneficial throughout many different planning and engineering projects.
With the knowledge gained from my courses and my existing professional knowledge of airport pavement management, I was able to bring both together for my thesis. My thesis consisted of the development of a web GIS application to effectively manage airport pavement that included the design of an airport pavement data model. The successful completion and defense of my thesis not only benefited me academically but also professionally.
---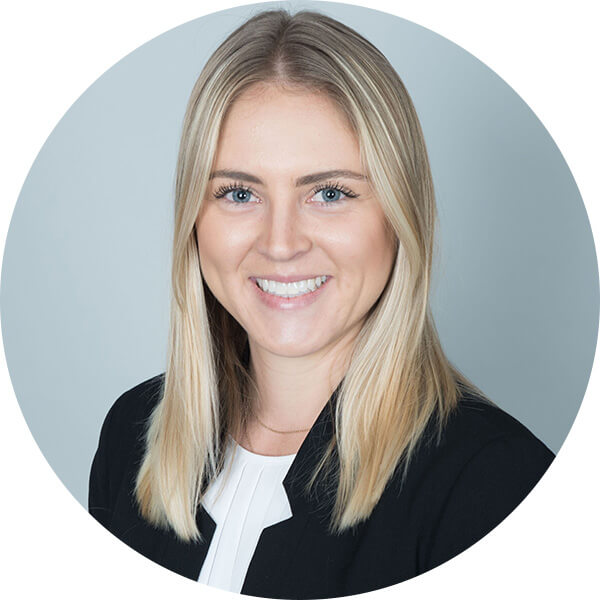 Elin Henningsson
Candidate for Master of Science in Human Security and Geospatial Intelligence
Senior GIS Specialist at Southern California Gas Company
I am hoping to use the M.S. in Human Security and Geospatial intelligence to transition into the disaster management industry with a government entity such as the NGA, FEMA, USGS or NOAA. I'd love to use this degree to contribute to natural disaster preparation, response, mitigation and recovery.
I've already had opportunities to apply the coursework to my areas of interest. For example, in the geospatial intelligence tradecraft course, we were given a real-world assignment with the directive to create a disaster mitigation plan for Hurricane Maria. This was a very relevant assignment to the moment in time in which it was assigned, as well as aligning with my own interests, and an opportunity to apply academia to the real world.
My interest in working with natural disasters stems from a combination of my interest in contributing to the common good and having a fulfilling career, as well as my interest and educational experience with the natural world.
---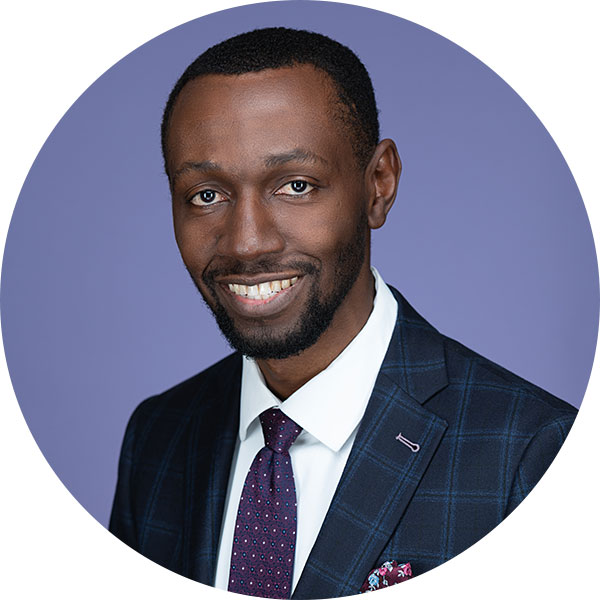 Eli Ibanga
Master of Science in Human Security and Geospatial Intelligence, Class of 2019
Graduate Certificate in Geospatial Intelligence, Class of 2018
MBA Candidate, Johns Hopkins University
What drew me to the program is that the M.S. in Human Security and Geospatial Intelligence (HSGI) program isn't tailored toward one specific type of candidate. Geographic information science, and by extension GEOINT, is interdisciplinary. That means there are many different ways to learn how to apply the science, and it is relevant to many different fields and career trajectories. With the support of faculty and peers at the Spatial Sciences Institute, I was able to pursue opportunities I wouldn't have been able to otherwise and "credential" my work experience with a degree.
For example, I spoke at a panel during the GEOINT 2019 Symposium on leveraging artificial intelligence for disaster and evacuation preparedness, and I've made some lifelong connections throughout the geospatial intelligence community.
I have a lot of experience with online degree programs, and I've found that USC's is legitimately a cut above the rest. They do a really good job of bringing together online and on-campus students so that I felt involved with the USC community. In fact, I'm still connected with several of my peers and instructors from my time at USC.
---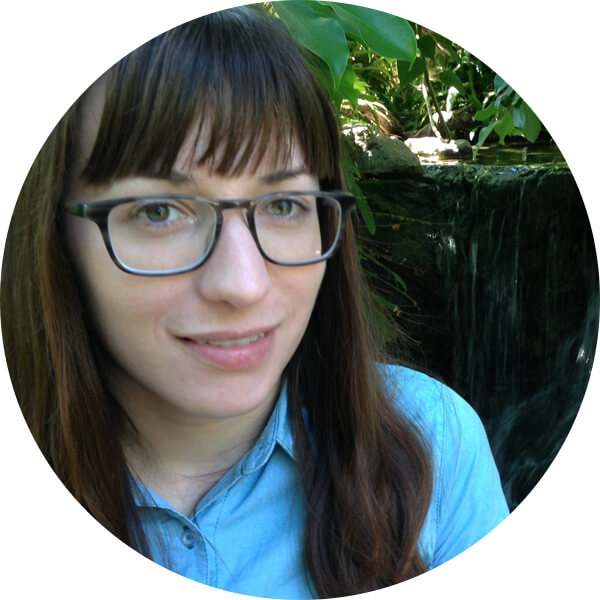 Kacey Johnson Pham
Master of Science in Geographic Information Science and Technology, Class of 2015
GIS Manager at International Medical Corps
While I was enrolled in the program, I was chosen for an internship with the International Medical Corps, a global, nonprofit, humanitarian organization. Without my USC experience and connections, I would not have had this opportunity.
I started out gathering data sets relevant to emergency response around the world, and within six months I became a full-time employee. I learned how to set up servers to support complex databases, with the classes I was taking at USC supporting this effort. Through this experience, I watched an organization grow a GIS unit from the ground up. I saw every phase of development of the GIS team as well as the infrastructure.
Before interning at International Medical Corps, I volunteered at the George C. Page Museum of La Brea Discoveries in Los Angeles. Through that relationship, I began exploring the extensive and amazing La Brea Tar Pits fossil data, and began to imagine how it could be spatially analyzed and visualized. I am very fortunate now to have this as my thesis project, with the full support of the paleontologists at the museum. (Learn more about the GIST Master's Thesis).
The best part about my experience at USC is that through the help of GIST professors, I have a great job as a significant contributor to critical humanitarian mapping projects, while also having a paleontological and geological-based thesis project that is completely different. It is the best of both worlds for me — geoscience and helping to save lives.
---
Kevin Loberg
Graduate Certificate in Geospatial Leadership, Class of 2019
GIS Specialist at Bureau of Land Management, High Desert District, Rawlins Field Office (Rawlins, WY)
I am currently the sole GIS specialist at the Bureau of Land Management's Rawlins Field Office in Wyoming — I have a lot of leadership experience in GIS. Like most professions, GIS values and culture are continually evolving and changing, as are the values and culture generally as new generations come into their own. The great thing about the GIS courses at USC is that they give you the tools to adapt and evolve with the industry.
For example, a lot of people see leadership simply as career progression. "If I do GIS long enough I should end up as a manager of some kind." The way I lead isn't the same as my grandfather would have led in his day. Heck, the way I lead today isn't the same as I led 15 years ago. Leaders have to be flexible and capable of learning and adopting new methods as these changes take place. Given the principles of leadership are not static, you won't receive "the guide to leadership" in this program. Instead, be prepared to examine yourself through writing and discussion, and in doing so share your experiences as much as you can. An excellent GIS program requires building relationships with people who have the authority to change culture and integrate GIS into daily routine, and USC gives GIS decision makers the tools to do that.
If you are a person who loves having your hands in the technology and loves using technology to solve problems and create products, you might not be happy in a leadership role. As a leader you may not touch GIS for long periods. You will find yourself in budget meetings, planning meetings, frankly all of the meetings rather than doing GIS. If you're the kind of person who enjoys building teams, developing individuals and resourcing them properly so they can solve problems using spatial technology, then the leadership track may be for you. Consider carefully what you want and what will satisfy you professionally before pursuing a leadership position, and talk to others in those positions to find out what they do on a daily basis.
---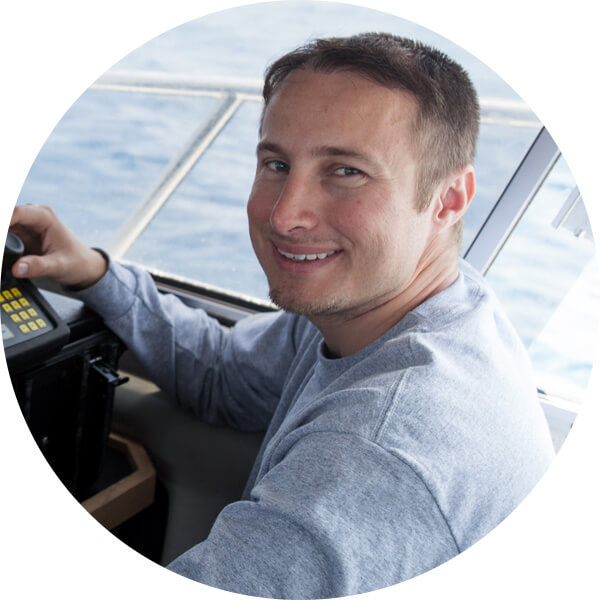 Nate Novak
Master of Science in Geographic Information Science and Technology, Class of 2016
Geospatial Analyst at Orca Maritime Inc.
While still completing my thesis, I landed my dream job working at Orca Maritime Inc. in Imperial Beach, California.
I chose the USC Spatial Sciences Institute for my M.S. GIST degree due to the university's superior academic reputation and strong involvement in the geospatial community. My job came about through networking at a local Geospatial San Diego LinkedIn event which showcased specialized GIS engineering research projects.
It was here that I met a marine science GIS professional, who after learning about my educational experiences invited me to take a tour of the Orca Maritime facility. Orca Maritime specializes in underwater imagery and data collection using autonomous underwater vehicles (AUVs), remotely operated vehicles (ROVs), boat systems and human divers. They work directly with the U.S. Navy and United Nations to continually set the standard for AUV data collection and processing. Through the connections I made during the tour, I was offered an internship, which ultimately led to a full-time job offer — my dream job.
The spatial application development classes I took while studying GIS at USC qualified me for my new job. All of the spatial science and computing skills I have learned, in particular the ArcGIS Server and cloud-based database hosting skills in SSCI 591, are directly applicable to work being conducted today in real-time Navy operations.
Additionally, the expertise I earned from the USC GIS program heavily informed my thesis — which was named a 2016 UNIGIS Academic Excellence Prize winner.
Today I help find shipwrecks and lost airplanes, and explore deep ocean trenches that have never been explored. In essence, my specialized graduate degree at USC SSI has allowed me to do what I have always wanted, to study the ocean using cutting-edge technology and explore the unknown.
---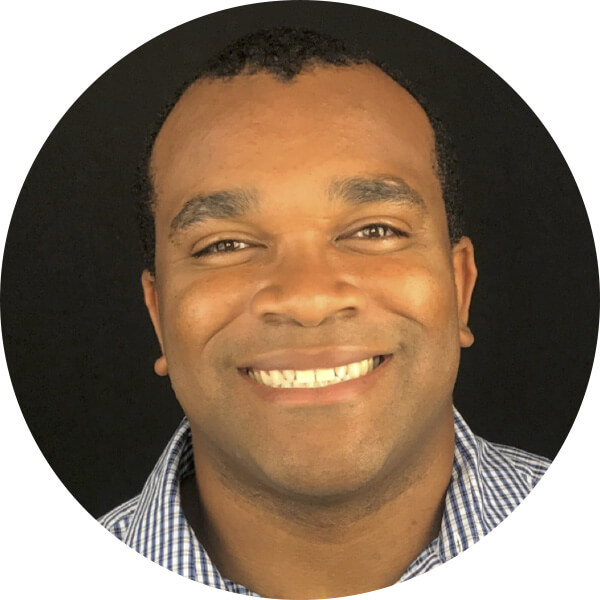 Devin Thomas
Candidate for Master of Science in Geographic Information Science and Technology
Geologist at Golder Associates
I work for an engineering consulting firm as a staff geologist. Before that, I earned a master's in engineering science with an emphasis in geology from the University of Mississippi, while completing a flood vulnerability project. I also earned a Bachelor of Science in Geology from the same institution and competed for the University of Mississippi football team. I chose to earn a degree in GIST from USC because I feel the program will give me the proper tools to enhance my knowledge in GIS and allow me to aid in risk mitigation for natural hazards.
---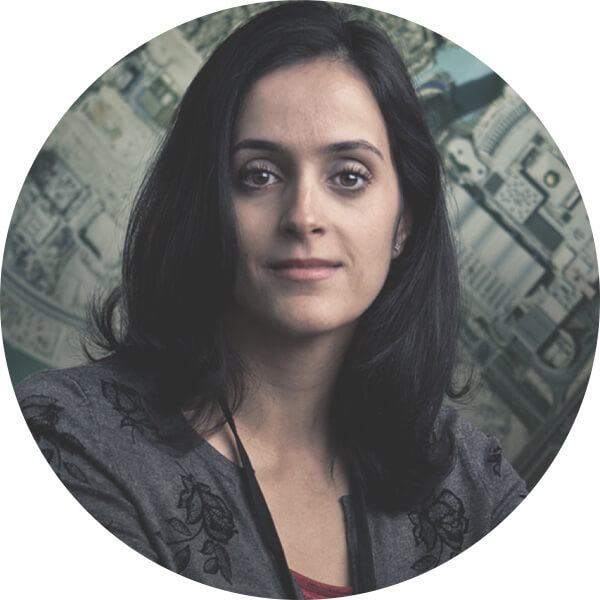 Benecia Zahrani
Graduate Certificate in Geographic Information Science and Technology, Class of 2017
Candidate for Master of Science in Geographic Information Science and Technology
Senior Staff Geospatial Analyst at DigitalGlobe, Inc.
My first experience with GIS began in a classroom at Fort Belvoir in March of 2000, where my training to be a topographic analyst in the U.S Army began. Fifteen years later I was still using the skills I developed then and added to over the years, but recently felt I needed to diversify and add additional skills to my toolbox, as well as start achieving my lifelong goal of earning a master's degree. The GIS field has grown since 2000, and to stay relevant I felt it was time to pursue a formal education in geospatial science and technology.
At trade shows and conferences, I began to pay more attention to the booths representing academic institutions, and the USC Spatial Sciences Institute caught my eye. In addition to USC being a leading academic institution in geographic information science and technology, I liked the diversity in classes offered and that it was available online. I talked to work colleagues and current students who had been through USC SSCI programs and their experiences were so positive I knew that USC would be the right choice for me.
I am in my third semester at USC and I have already applied skills I learned in my classes to my job as a defense contractor working as a geospatial analyst for DigitalGlobe supporting the Department of Defense. The education I am getting from USC has increased my understanding of spatial thinking and analysis and will provide me with the skills and tools to be a better analyst, solve problems and answer questions, and it will open doors for prospective job opportunities in the future.
---
GIST Student Testimonials
"I have a lot of experience with online degree programs, and I've found that USC's programs are legitimately a cut above the rest."
— Eli Ibanga, M.S. in HSGI
Current MBA Candidate at The Johns Hopkins University
"The Web GIS course really helped me professionally. The exposure to Web GIS, and specifically the developer APIs and SDKs, shortened the learning curve when I transitioned from GIS analyst to solutions engineer."
— Colin Mattison, M.S. in GIST
Senior Presales Consultant – Data (Location Intelligence) at Pitney Bowes
"A month before defending my thesis for the USC GIST program, I was offered the position of geographic analyst with Nokia's HERE Maps in Los Angeles. A large part of my job is field data collection: finding sources for new and updated map content and ensuring their accurate, real-world representation within the database. In our multi-camera, GPS-receiving vehicles, I'm on a mini-road trip every week."
— Emily Frazier, M.S. in GIST
Geographic Analyst II at HERE TECHNOLOGIES
"While I was in the USC GIST Graduate Certificate program, I was a senior systems engineer at Boeing Space and Intelligence Systems. I gained new and different perspectives on the capabilities of the GPS satellites that Boeing manufactures. Our one-week field study on Catalina Island was one of many opportunities in which I found synergies with my aerospace background."
— Dennis Nakasone, GIST Graduate Certificate
Senior Spacecraft Systems Engineer at Millennium Space Systems
"I got my dream job as the technical lead epidemiologist for research and mapping with the County of San Mateo Health System because of the USC GIST program, thanks especially to the cartography and spatial analysis courses and the ability to show my thesis project to the interview committee (Learn more about the GIST Master's Thesis)."
— Corina Chung, M.S. in GIST
Epidemiologist at San Mateo County Health System