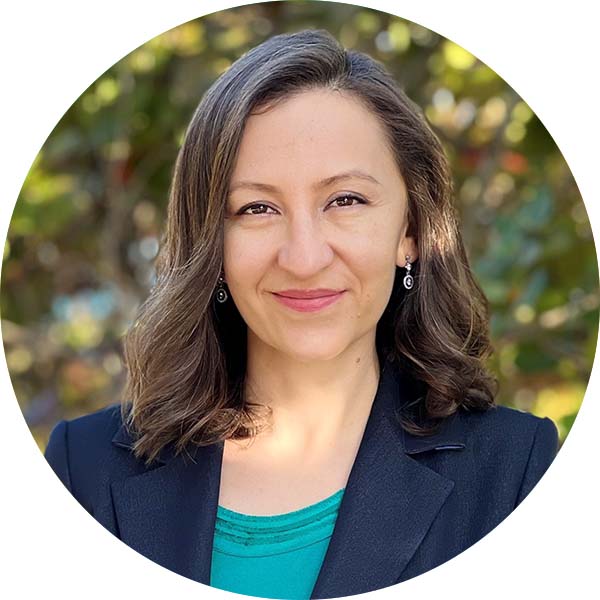 Associate Professor (Teaching) of Spatial Sciences
2020: GISCI GISP
2010: Ph.D., International Relations and Geography, Florida International University
2008: Graduate Certificate in GIS and Remote Sensing, Florida International University
2008: M.A., International Studies, Florida International University
2004: M.S., Environmental Studies, Florida International University
2002: B.S., Environmental Science, minors in Anthropology and Chemistry, summa cum laude, University of Rio Grande
Dr. Diana Ter-Ghazaryan is a GIS specialist, educator, researcher and thought leader in geospatial data visualization and analysis.
Her research and teaching interests are:
GIS and geospatial technologies for qualitative research, critical GIS, data visualization, WebGIS
Spatial humanities, digital humanities
Human geography — urban geography, cultural geography, urban landscapes and national identity
Post-Soviet urban landscapes, post-Soviet transformations, urban social justice
Armenian studies, Armenian diaspora studies, diasporic investment in Armenia
Spatial thinking across disciplines, geographic education
Dr. Ter-Ghazaryan's scholarly work has focused on urban landscapes and how national identity and social memory are inscribed onto those landscapes. Her current projects are at the intersection of geospatial technology and geo-humanities, with a focus on cultural heritage, monuments and public art in urban contexts.
Prior to joining the Spatial Sciences Institute at the University of Southern California in August 2022, Dr. Ter-Ghazaryan was a faculty research associate at the GIS Center of Florida International University from 2020–2022. There she engaged with the university community to incorporate geospatial technology in all levels of teaching, research and operations. From 2012–2022, she was a full-time lecturer and director of the Geospatial Technology Program in the Department of Geography of the University of Miami. From 2010–2012, she served as the manager of maps and spatial data services for the Florida International University GIS Center.
In addition to her academic appointments, Dr. Ter-Ghazaryan provides independent consulting services for geospatial data analysis, data visualization, cartographic design, scripting, software testing, textbook authoring, as well as development and delivery of training on geospatial topics. Her clients have included Esri; National Geographic Society; Impact Observatory; Macmillan Publishers; Intelinair; SustainaBase Inc.; Emerging Markets Inc.; University of California, Los Angeles; American University of Armenia; State Cadastre Committee of Armenia; and the Ministry of the Environment of Armenia.
She has made presentations at conferences of organizations such as the Association of Academic Museums and Galleries, the American Association of Geographers (AAG), the American Research Institute of the South Caucasus (ARISC), the Association of Slavic, East European and Eurasian Studies (ASEEES) and the National Academy of Sciences of Armenia.
---
Selected Works
Stoler, J.B., Ter-Ghazaryan, D.K., Sheskin I.M., Pearson A.L., Schnakenberg, G., Cagalanan, D., Swanson, K., and P. Jankowski. 2020. "What's in a Name? Undergraduate Student Perceptions of Geography, Environment, and Sustainability Key Words and Program Names". Annals of the American Association of Geographers.
Ter-Ghazaryan, D.K. 2018. "Civilizing the City Center:" Symbolic Spaces and Narratives of the Nation in Yerevan's Post-Soviet Landscape". Journal of Nationalism and Ethnicity, 41(4), 570-589.
Ter-Ghazaryan, D.K. and J.T. Heinen. 2006. "Reserve Management During Transition: The Case of Issyk-Kul Biosphere and Nature Reserve, Kyrgyzstan". Environmental Practice, 8(1), pp. 11-23.
Ter-Ghazaryan, Diana K. 2015. "Civilizing the City Center:" Symbolic Spaces and Narratives of the Nation in Yerevan's Post-Soviet Landscape. In Diener, Alexander and Joshua Hagen (Eds), From Socialist to Post-Socialist Cities: Cultural Politics of Architecture, Urban Planning and Identity in Eurasia, pp. 100-117. Routledge.
LeGore, R.S., M.P. Hardin and D.K. Ter-Ghazaryan. 2005. "Organization and Operation of the Marine Ornamental Fish and Invertebrate Export Fishery in Puerto Rico". International Journal of Tropical Biology and Conservation, 53 (suppl.1), pp. 145-153.
Request Brochure
Fill out the information below to learn more about the University of Southern California's online GIS Graduate Programs and download a free brochure. If you have any additional questions, please call 877-650-9054 to speak to an enrollment advisor.
*
All Fields are Required. Your Privacy is Protected.