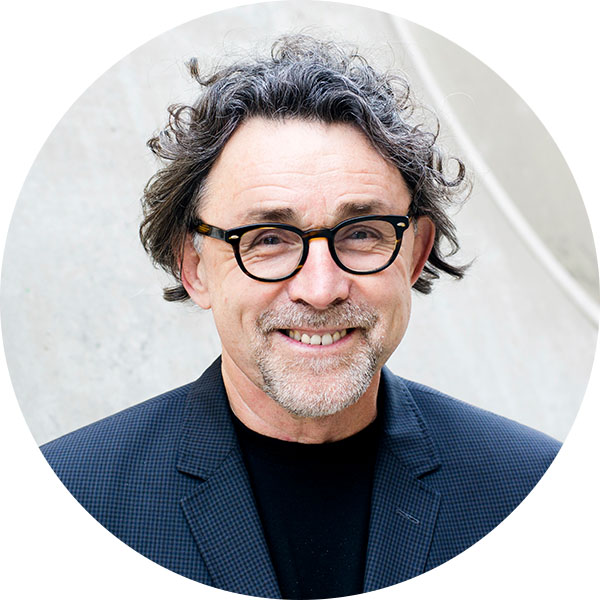 Professor of Sociology and Spatial Sciences and Founding Director
1986: Ph.D., Geography, University of Toronto, Canada
1979: M.Sc. (with Distinction), Geography, University of Canterbury, New Zealand
1978: B.Sc. Honors (1st Class), Geography, University of Canterbury, New Zealand
1976: L.L.B. Honors (2nd Class, 2nd Division), Law, University of Canterbury, New Zealand
John P. Wilson, Ph.D., is professor of spatial sciences and sociology in the Dana and David Dornsife College of Letters, Arts and Sciences at the University of Southern California (USC) where he is founding director of the Spatial Sciences Institute. He also holds adjunct appointments as professor in the School of Architecture, the Keck School of Medicine of USC's Department of Medicine and the Viterbi School of Engineering's Departments of Computer Science and Civil & Environmental Engineering.
His research focuses on the modeling of environmental systems and makes extensive use of GIS software tools, fieldwork, spatial analysis techniques and computer models. He has published numerous books and articles on these topics, including two edited volumes, Terrain Analysis: Principles and Applications (John Wiley and Sons, 2000) and the Handbook of Geographic Information Science (Blackwell Publishers, 2007), and Environmental Applications of Digital Terrain Modeling (John Wiley and Sons, 2018). Much of this work is collaborative and cross-disciplinary with the goal of improving knowledge and understanding of the factors linking society, the environment and human health.
Among his numerous honors for his research and teaching are his election as a fellow of the University Consortium for Geographic Information Science (UCGIS) in 2014, receipt of a Lifetime Achievement Award by the International Association of Chinese Professionals in Geographic Information Science in 2016, the Mellon Award for Excellence in Mentoring from the Center for Excellence in Teaching at USC (2005) and the Albert S. Raubenheimer Outstanding Faculty Award for his research, teaching and service contributions in Dornsife College at USC (2004).
He founded the journal Transactions in GIS (Wiley-Blackwell) in 1996 and has served as editor-in-chief since its inception. He has served on the editorial boards of Applied Geography, the Annals of the Association of American Geographers, and he currently serves on the Journal of Geo-Spatial Information Science and the Annals of the Association of American Geographers Review of Books. He served on the board of directors (2003-2006) and as president of UCGIS from 2006 to 2007 and currently leads the UCGIS GIS&T Body of Knowledge 2.0 project. He is an active participant in the UNIGIS International Network, a worldwide consortium of 10+ institutions which collaborates on the development and delivery of online geographic information science academic programs.
Prior to establishing the Spatial Sciences Institute, Wilson served as chair of the Department of Geography at USC, and was professor of geography in the Department of Earth Sciences, adjunct professor in the Department of Plant and Soil Science and director of the Geographic Information and Analysis Center at Montana State University.
He has held visiting appointments at the Australian National University, University of Canterbury, University of Utrecht, University of Waikato, and most recently, in the Institute of Geographical Sciences and Natural Resources Research at the Chinese Academy of Sciences.
Visit John P. Wilson on LinkedIn.
---
Selected Works
Shahabi, K., & Wilson, J.P. (2018). Scalable evacuation routing in a dynamic environment. Computers, Environment, and Urban Systems, 67, 29-40.
Zhang, L.L., Yue, T X., Wilson, J.P., Zhao, N., Du, Z P., & Liu, X. (2017). A comparison of satellite observations with the XCO2 surface obtained by fusing TCCON measurements and GEOS-Chem model outputs. Science of the Total Environment, 601-602, 1575-1590.
Brandt, S.J., Dickinson, B., Ghosh, R., Perez, L., Lurmann, F., Penfold, B., Wilson, J.P., Millet, M., Künzli, N., & McConnell, R. (2017). Costs of coronary heart disease and mortality associated with near-roadway air pollution. Science of the Total Environment, 601-602, 391-396.
Lee, S.J., Longcore, T.R., Rich, C., & Wilson, J.P. (2017). Increased home size and hardscape decreases urban forest cover in Los Angeles County's single-family residential neighborhoods. Urban Forestry & Urban Greening, 24, 222-235.
Lue, E., & Wilson, J.P. (2017). Mapping fires and Red Cross aid with demographic indicators of vulnerability. Disasters, 41, 409-426.
Request Brochure
Fill out the information below to learn more about the University of Southern California's online GIS Graduate Programs and download a free brochure. If you have any additional questions, please call 877-650-9054 to speak to an enrollment advisor.
*
All Fields are Required. Your Privacy is Protected.