/
/
/
Emerging GIS Technologies
Emerging GIS Technologies
Geographic Information Science and Technology (GIST) includes a versatile range of tools and techniques for capturing, analyzing and leveraging spatial information. With each passing year, advances in Geographic Information Systems (GIS) reveal new applications in urban planning, retail, space exploration, and more. Experts make the most of these opportunities by staying up to date as new ways of optimizing and employing GIS technology emerge.
By implementing robust GIS software applications, professionals can capture and visualize valuable geospatial intelligence. That's why it's vital for GIST experts to possess the combination of theoretical knowledge and hands-on training that comes from attending a forward-looking online GIST graduate program. Here are some of the ways GIS technology is used to meet complex challenges, including a preview of some of the fascinating changes ahead:
---
Open Source GIS Mapping Software Empowers Innovation
Open-source GIS mapping software gives users access to powerful tools for creating maps and adding elements such as text, images and video. Particularly in conjunction with initiatives such as OpenStreetMap or the Open Geospatial Data Project, these applications offer endless possibilities for collecting and visualizing spatial information and customizing maps. Users create projects to: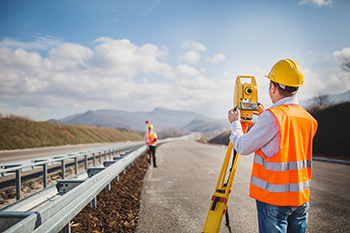 Highlight the demographics of a region
Trace the availability of natural resources over time
Chart crop growth and capture any evidence of disease
Demonstrate how changes in environmental conditions affect the preservation of a historical site
The flexibility to assemble maps for diverse purposes has a growing impact in daily life, influencing progress in smart city infrastructure. With extensive locational data, government agencies and private businesses can deliver services more efficiently and strategize sustainable development. Customized maps may be applied to augmented reality projects that provide workers with helpful details tied to a specific location.
Meanwhile, open-source mapping has a huge role in the burgeoning world of navigation systems and automated vehicles. When setting routes, these systems account for a widening range of factors, such as traffic conditions updated in real time and individual preferences. GIS is essential to improving performance in self-driving cars and guiding drivers to their destinations as quickly, comfortably and safely as possible.

Request Brochure
Fill out the information below to learn more about the University of Southern California's online GIS Graduate Programs and download a free brochure. If you have any additional questions, please call 877-650-9054 to speak to an enrollment advisor.
*
All Fields are Required. Your Privacy is Protected.
Artificial intelligence
Artificial intelligence is another rapidly evolving technology that has been applied to GIS projects in recent years. One important application for GeoAI is in planning urban infrastructure and tracking changes in an area over time.
For example, researchers in Los Angeles wanted to know how land use and roadways impacted air pollution and, in turn, how pollution would affect health in local residents. GIS helped them analyze traffic patterns over different times of day in relation to the concentration of harmful particles in the air. By using this information to predict when pollution levels would become dangerous, the city could issue warnings as early as possible.
In another project that utilized GeoAI, Kuwaiti government officials wanted to make it easier for citizens to find products and services they needed by using an application. Like many big cities, traffic congestion was a major obstacle, and the government wanted to be able to tell users what road conditions were like at any given time. The application gave users the ability to share whether they were seeing heavy, moderate or light traffic, which helped the researchers identify traffic patterns. When there was heavy traffic on one route, the application would deliver directions to avoid traffic jams.
The application initially relied on user input and manual updates to identify traffic, requiring constant adjustments to the machine learning algorithm. With the introduction of GeoAI, the application gained a deeper understanding of traffic conditions and greater predictive capabilities, which in turn led more useful driving instructions.
GeoAI is still evolving and has the potential to be one of the future trends in GIS that makes the biggest impact on daily life. In addition to land use and infrastructure analysis, GeoAI can also be applied to health systems, agriculture and many more industries.
---
Fresh Insights from Geospatial Analytics
The rise of big data and analytics has been one of the most significant shifts for businesses over recent years. Across industries, organizations are constantly seeking chances to turn an ever-increasing volume of data into a competitive edge, and many have found that GIST adds value to these efforts. Geospatial analytics applies geographic information to enable wiser decision-making and agile problem solving.
With GIS data, analytics specialists can create visualizations, identify meaningful trends and make predictions, generating reports that flesh out valuable context for strategy. Decision-makers gain increased visibility from synthesizing spatial information with findings from enterprise resource planning (ERP) systems. They can clearly see how crucial data about their organizations is attached to specific times and places.
Geospatial analytics clarifies complicated relationships and points out ways to streamline processes. Businesses and government agencies can:
Make more informed choices about building or expanding facilities and stores
Track when devices and equipment with Internet of Things (IoT) sensors enter or leave a work area
Create apps for retail customers that enrich their in-store experiences (e.g. retail beacon technology)
Speed up logistics and reduce costs by running various routing scenarios
Find patterns of criminal activity within a region
Minimize risks from hazardous location-based events like powerful storms
---
Bringing Together GIS and Drones
Organizations and consumers employ unmanned aerial vehicles (UAVs) for an ever-expanding list of applications, from entertainment to agriculture, often relying on navigation supported by GIS. For instance, experiments with making deliveries by drone have unlocked possibilities for getting food and other products to customers with unprecedented speed. Other companies are deploying the aircraft to collect information from IoT sensors that monitor industrial sites, hazardous travel conditions, volatile weather patterns or the wellbeing of crops and send real-time updates.
Meanwhile, drones also improve the information that is available for mapping and manipulation with GIS tools. A great deal of spatial data comes from satellite imagery and readings taken by manned aircraft, but drones are a cost-effective means of gathering extensive details on a smaller scale. UAVs thus have a major role to play in making geographic information more readily available for open-source mapping and customizable to fit the priorities of businesses, governments, independent researchers and hobbyists.
---
Real-time data
The ability to collect and analyze data in real time brought GIS to a whole new level. This development improved research processes and mapping systems, but real-time geospatial data can benefit consumers, too.
Location-based services like Uber are among the most common uses for up-to-the-minute geographic information. Consumers can track where their drivers are and how long it'll take them to arrive. The app also employs real-time data to match users with the closest ride and directs drivers to hot spots based on the frequency of ride requests.
Real-time geospatial intelligence can also be an effective way to track developments during natural disasters. Analysis of everything from shifting weather patterns to social media posts highlight locations in urgent need of relief efforts. Emergency management services use GIS platforms to generate crisis maps based on a combination of:
Satellite imagery
Remote sensor readings
Statistical models
Crowdsourced data
When facing time-sensitive decisions, it is important to have the most relevant and accurate data. Robust geographic information is a boon to organizations and individuals striving to make well-informed decisions, and ongoing refinements to real-time data analysis are vital to the future of GIS.
---
2. Consumer-facing information
Geospatial data has helped companies in a wide range of industries streamline their operations by providing greater visibility into key assets and guiding more efficient supply chains. But everyday consumers can also take advantage of current trends in GIS. Some of the latest GIS technology has brought consumer-facing data to the forefront, empowering smart decisions in many areas.
Consider homebuying: A house might be in your price range, but the neighborhood can make all the difference in whether it's the right choice for your family. That's why real estate apps now use GIS platforms to give prospective homebuyers insights into the areas they're considering. Dozens of map layers let users review details like distance to various amenities, school district information and more. People aren't just looking at photos on home search websites anymore; they're scouring details about what it feels like to live in an area.
The health and wellness industry underwent a major shift in recent years with many consumers applying data to manage their own lifestyles. Wearable technology lets individuals track their heartrate, steps, sleep patterns and the paths they follow when running or walking. With geospatial information, personal fitness goals become more attainable, and these advances have even made a mark in college and professional sports: Coaches can factor the personal data from players' GPS-enabled wearables into their strategic decisions, snagging victory while minimizing the chance for injury.
---
What's Next for GIST?
For professionals with expertise in spatial technology and problem solving, the future looks rich in possibilities. In the years ahead, GIST will likely become an even more prevalent aspect of our daily lives, thanks in large part to the widespread adoption of smart technology and the IoT. As sensors capable of sharing spatial-temporal information appear everywhere from industrial equipment to coffeemakers, the volume of spatial data will grow exponentially.
Meanwhile, consumers and businesses will demand greater functionality and integration from spatial software applications. Ride sharing services and navigation apps have shown the public the power of apps that work with GPS and mapping platforms to give them real-time updates. These types of features could have growing uses for enterprises and governments as well when harnessed for purposes such as tracking assets and growing the reach of marketing campaigns.
The proliferation of spatial data and market for software means organizations will have a mounting need for professionals familiar with every layer of the GIS Technology stack. Data specialists will need to optimize their processes for collecting, cleaning and formatting spatial information. GIS software developers must also understand the full scope of the data resources they have available for creating spatial-powered apps to put that information to work.
---
About USC's Online GIS Graduate Programs
The University of Southern California offers a comprehensive selection of online GIS programs, including GIS master's degrees and GIS graduate certificates. This gives our students the ultimate flexibility in tailoring their education for their career goals. Click on the programs below to learn about our leading geographic information science education.
Online GIS Master's Degrees
Online GIS Graduate Certificates
---
Request Brochure
Fill out the information below to learn more about the University of Southern California's online GIS Graduate Programs and download a free brochure. If you have any additional questions, please call 877-650-9054 to speak to an enrollment advisor.
*
All Fields are Required. Your Privacy is Protected.