/
/
/
Your Guide to Professional Graduate GIS Certifications
Your Guide to Professional Graduate GIS Certifications
GIS certifications validate an individual's knowledge and skills within specific areas of GIS such as the applications of GIS or geospatial intelligence. Given the number of different options, it can be difficult to determine which provide the most benefit to you— especially when you start to examine both graduate certificates and professional GIS certifications.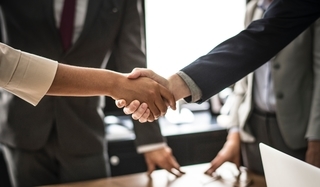 While not all careers within GIS require specific certificates or certifications, they can be beneficial in several ways. Gaining the broadly applicable research knowledge and exposure to GIS techniques covered in graduate certificate programs, for example, can equip you with the essential skills you need to take on more complex geospatial and other geographic information science projects. While often narrower in scope, professional GIS certification can yield a competitive advantage when pursuing jobs with organizations that prefer candidates with additional credentials, as earning these showcases advanced proficiency within a specific domain.
---
Professional GIS Certifications vs. GIS Graduate Certificates Summary
| Professional GIS Certifications | Graduate GIS Certificates |
| --- | --- |
| Offered by nonprofits and businesses within the GIS field, such as the GIS Certification Institute or GIS software providers like Esri | Offered by academic institutions as part of education programs and can also be an excellent starting point before entering a GIS master's degree program |
| Typically focused on a specific skill set or GIS software application; designed to showcase proficiency beyond the minimum | Knowledge is more broadly applicable to the GIS or geospatial intelligence disciplines |
| Often require a combination of GIS education and work experience as well as a passing score on an exam created by the certification organization | Programs can often be entered after completing a bachelor's degree and may also lead to professional certification |
Request Brochure
Fill out the information below to learn more about the University of Southern California's online GIS Graduate Programs and download a free brochure. If you have any additional questions, please call 877-650-9054 to speak to an enrollment advisor.
*
All Fields are Required. Your Privacy is Protected.
Do You Need GIS Certification?
While everyone's professional needs and certification goals will vary, common GIS certifications have proven benefits, such as higher salary potential. For example, URISA's 2017 GIS Salary Survey shows that professionals with the GIS professional (GISP) credential from the GIS Certification Institute (GISCI) earn an average of $10,000 more when compared to those without.
Your employer and the industry you work in can also significantly impact how valuable earning a certain professional GIS certification may be. For example, if your company leverages a specific GIS tool or software, you can research certifications related to that particular skill set to bolster your career. However, keep in mind that many of these credentials, such as Esri certification, may be focused entirely on using a specific set of tools and will not have as broad of an application as many graduate GIS certificates.
---
Professional GIS Certifications
GISP® Certification — GIS Certification Institute
GISP® Certification is a credential that identifies comprehensive expertise across six core knowledge areas:
Conceptual foundations
Cartography & visualization
GIS design aspects & data modeling
GIS analytical methods
Data manipulation
Geospatial data
In addition to an exam, applicants must meet minimum requirements for GIS education, professional experience and contributions to the field. Applicants may meet the education minimum through a combination of completing accredited GIS degree or certificate programs, taking individual courses and attending GIS conferences.
GISP® Certification Requirements
To become certified, applicants must meet the following requirements:
Note that all requirements listed above must be completed within six years of approval of the portfolio requirements or of passing the exam.
ASPRS Certification
The American Society for Photogrammetry and Remote Sensing (ASPRS) offers professional GIS certifications for specific careers within the field, including photogrammetrists, GIS technologists, mapping scientists and more. In addition to being available to practitioners with the appropriate amount of experience, all ASPRS certifications are available through the organization's Geospatial Intern Certification Program. To qualify, applicants to the intern program must be graduating seniors from a qualifying higher education institution.
ASPRS Certification Requirements
While requirements vary between each of the different categories of certification, most types require between three and six years of professional experience, with some of this time dedicated to a particular area in the field; however, this component varies by the particular certification you're interested in. In most cases, applicants must also submit references and pass a written exam. Find out more about specific requirements here.
USGIF Certifications
The United States Geospatial Intelligence Foundation (USGIF) developed its Universal GEOINT Certification Program in 2016, and it offers geospatial certifications in three different knowledge areas:
Certified GEOINT Professional — GIS & Analysis Tools (CGP-G™)
Certified GEOINT Professional — Remote Sensing & Imagery Analysis (CGP-R™)
Certified GEOINT Professional — Geospatial Data Management (CGP-D™)
The certifications are intended for geospatial intelligence practitioners in industry, academic, government or military settings. GEOINT professionals can earn any of the above USGIF certifications individually. However, those who maintain all three will be recognized with the Universal GEOINT Professional (UGP) credential.
USGIF Certification Requirements
Although taking the USGIF certification exams does not require specific preparation or professional experience, the program was developed with the USGIF Essential Body of Knowledge Competency Areas in mind. These competency areas include:
GIS Analysis and Tools
Remote Sensing and Imagery Analysis
Geospatial Data Management
Data visualization
GEOINT professionals who have not developed competency in all of the above areas may wish to pursue additional education, either through a GIS graduate certificate program or master's degree, to ensure they have advanced proficiency in the key skills the exams cover.
All USGIF Certifications are valid for three years, and they require those who earn them to maintain the credential. Doing so requires certification holders to fill out the USGIF Certification Maintenance Form. These requirements can be filled with a combination of taking additional GIS courses, earning graduate GIS certificates, attending GIS webinars and various other professional development activities.
Other Professional GIS Certifications
The credentials listed above are among the most popular GIS certifications, but there are also a number of certifications offered by businesses and GIS software providers. These are typically highly focused on specific applications or suites of applications like that of Esri Certification, for example, which covers knowledge and skills related to ArcGIS as well as offering different tracks for developers, desktop client users and other GIS practitioners.
---
Graduate GIS Certificates
Graduate GIS certificates offered by universities typically provide a balance of broadly applicable GIS skills and specialization options. For example, the graduate GIS certificate programs at USC feature a core curriculum and a selection of electives to fine-tune your path of study.
Online Graduate Certificate in Geographic Information Science and Technology
The graduate certificate in GIST blends foundational knowledge of GIS best practices and techniques with an extensive set of electives, providing a great starting point for GIS professionals who want to get into a GIS career or advance in their current one. With coursework covering spatial databases and spatial data acquisition. Students also take one elective, enabling them to pursue advanced skills in areas such as web GIS, mobile GIS or spatial analysis.
USC alumni who have completed the GIST graduate certificate program can also pursue their master's degree in GIST or leverage the skills they gain in the certificate program to gain promotions within their current organizations.
Online Graduate Certificate in Geospatial Intelligence
USC's GIS graduate certificate in geospatial intelligence is designed for GEOINT practitioners who want to develop critical evaluation and intelligence reporting skills. The program is accredited by USGIF, signaling the high level of academic rigor in the program.
The coursework in our graduate GEOINT certificate program covers foundational elements in the practice of geospatial intelligence, including remote sensing and spatial thinking. Students also select one of three electives to further build their skills in spatial analysis, spatial modeling or cartography and visualization.
Online Graduate Certificate in Geospatial Leadership
The GIS graduate certificate in geospatial leadership is intended to help solve one of the key challenges in the field: Developing leaders who have both the technical mastery of a GEOINT practitioner and the managerial skills to lead GEOINT teams and organizations.
Students in this program choose three electives to develop the technical skills they most want to build, including GIS programming, remote sensing and geospatial technology project management. The program culminates with a capstone course in GEOINT leadership, where they will have opportunities to consult with current GEOINT leaders and develop key skills to leading complex GEOINT projects and high-performance teams.
---
Additional Considerations for Graduate GIS Certificates
While GIS graduate certificates do not necessarily lead to professional certifications, there is sometimes overlap in the proficiencies they both develop. As you are starting to plan your career path, it can be helpful to identify graduate programs you're considering, and where the coursework aligns with professional certifications you might be interested in. This exercise can help you to tailor your path of study more effectively. If you know that your eventual goal will be to become a certified GIS Professional (GISP®), you will want to pursue a certificate and electives that align with the key knowledge areas the GISP exam covers. For example, if you know that you need to develop your expertise in analytical methods, taking electives such as the spatial analysis course within the USC graduate certificate in GIST program can help to prepare you for the GISP® exam.
Depending on the design of the program and how well the coursework aligns with certification organizations' requirements, some graduate GIS certificates can also lead to professional certification. For example, students who complete USC's graduate GEOINT certificate program also automatically receive the USGIF Certificate in Geospatial Intelligence.
---
GIS Certificates and Certification: How to Elevate Your Career
One of the challenges facing professional GIS Certification has been the expansion and evolution of GIS in many different industries, and this has been solved to some extent through recertification requirements, which often focus on continuing education and professional development.
However, there will always be a need to fully research the certifications you're interested in and how they might align with your career goals. It may be helpful to review job postings within your specific areas of interest or look at whether specific organizations of interest require GIS certifications for advanced positions.
---
About USC's Online GIS Graduate Programs
The University of Southern California offers a comprehensive selection of online GIS programs, including GIS master's degrees and GIS graduate certificates. This gives our students the ultimate flexibility in tailoring their education for their career goals. Click on the programs below to learn about our leading geographic information science education.
Online GIS Master's Degrees
Online GIS Graduate Certificates