/
/
/
Top Skills For GIS Professionals
Top Skills For GIS Professionals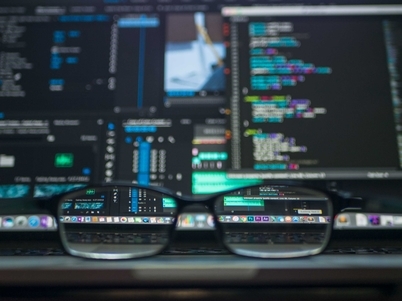 Organizations rely on geographic information science (GIS) for applications ranging from navigation in autonomous vehicles to mobile games played in real-world spaces. GIS specialists reveal valuable insights by employing best practices of spatial data collection, analysis and visualization. Their discoveries fuel problem solving and strategic decision making in organizations such as scientific and technical services firms, government agencies, humanitarian nonprofits and the military.
As GIS techniques continue to evolve, users can leverage spatial data to deepen our understanding of patterns and relationships in the world around us. To make the most of this potential, professionals must hone their capacity for spatial thinking and GIS technical skills. If you are interested in pursuing a career at the forefront of geospatial thinking, exploring the GIS skills that are most needed in today's organizations could be a vital step.
---
What Skills Are Important for GIS Jobs?
Succeeding as a spatial problem solver starts with acquiring a toolkit of fundamental GIS competencies. Roles in this field call for a combination of creative thinking and technical knowledge, which means becoming highly familiar with an array of essential platforms, tools and methods.
GIS practitioners are responsible for compiling accurate information, creating detailed maps and performing in-depth analyses. By learning approaches to data processing and cartographic design, they can offer new perspectives on the physical processes and social interactions that take place on the earth's surface. A theoretical understanding of geographic relationships enables experts to spot noteworthy connections in the data and draw meaningful conclusions.
Request Brochure
Fill out the information below to learn more about the University of Southern California's online GIS Graduate Programs and download a free brochure. If you have any additional questions, please call 877-650-9054 to speak to an enrollment advisor.
*
All Fields are Required. Your Privacy is Protected.
Top GIS Technician Skills
Data collection and evaluation: Build, maintain and update a database with information from a variety of sources, such as surveys, remote sensors and digitized maps. Review the findings for quality and usefulness.
Visualization: Turn geospatial data into clear graphic representations with multiple layers of useful findings.
Analysis: Find significant connections or patterns in geographic information to guide planning or strategy.
Modeling: Use GIS software to create representations of objects or features that account for important attributes and relationships.
Source: U.S. Department of Labor
Proprietary platforms like ArcGIS as well as open source platforms are capable of synthesizing relevant information from physical maps, global positioning systems, geocoding and a variety of remote sensing systems. Skilled users can layer the resulting digital maps with a vast range of scientific and economic data. In turn, these capabilities can be harnessed for goals like showing urban planners unmet needs for housing or transportation and informing policymakers about the effects of climate change.
That's why it's crucial for professionals to convey their discoveries through clear and compelling visualizations. Mapping software has become more versatile and easier to use over the years while advances make it possible to represent spaces with unprecedented levels of detail. 3D GIS offers an additional dimension of complexity so users can represent elevation, depth or other variables.
Top GIS Technician Skills
Geospatial intelligence: The knowledge and tradecraft to analyze spatial information and imagery and guide decisions in contexts like military operations and disaster response. In job listings for GIS analysts, intelligence-gathering skills are associated with higher salaries.
Remote sensing: Methods and tools for garnering information from sources like satellite imagery, mobile devices, text-scraping and social media.
Photogrammetry: Capture and analyze spatial information from airborne and satellite surveys, generating maps that can be layered with GIS data.
Structured Query Language (SQL): A domain-specific programming language used to maintain relational databases.
Python: A general-purpose programming language commonly employed to manage relational databases and create graphical user interfaces.
Source: Burning Glass
---
GIS Leadership Skills
A broad understanding of management principles and effective communication is often a major advantage in a GIS career. When experts perceive how spatial data contributes to achieving larger objectives for an organization or industry, they can manage projects efficiently and convey strategically relevant information to decision-makers. Professionals who integrate analytical thinking with organizational knowhow become effective leaders for technical teams.
GIS project managers need to see the big picture, selecting and executing the most appropriate methods for data sourcing, evaluation and management. For example, the technical choices that go into maintaining relational databases affect whether key insights can be easily highlighted and shared across multiple departments in an organization.
Once those requirements are established, a leader must be able to set and enforce expectations for team members. Resources such as project management tools and open source software can help team members work together and meet deadlines. By communicating with executive leadership, project managers can demonstrate why spatial information is important and ensure that analysts and technicians have the support they need to do exceptional work.
---
What Skills Are Required for GIS Software Developers?
As GIS goes to work in an expanding variety of fields, software developers unlock new possibilities by programming customized applications to meet the diverse needs of individual users, businesses and organizations. These specialists take on the challenges of building robust and reliable software by combining a thorough knowledge of programming languages and techniques with an understanding of best practices to manage spatial data.
Developers who focus on GIS projects need to be prepared to adapt to the unique requirements of many different types of geographic analyses. They may be asked to modify the user experience within an existing application programming interface (API) or build standalone programs and apps. These programs are most successful if they offer powerful analytical tools in an accessible interface that helps users produce clearly understandable maps.
Experts in GIS development may be responsible for tasks such as:
Creating programs using the APIs for major GIS platforms
Building mobile or web-based GIS applications
Participating in an agile development process
Testing and debugging programs
Maintaining and updating software over its life cycle
Providing support and troubleshooting
Drafting and updating documentation
Anyone pursuing a career in software development is likely to master a few programming languages and become familiar with several others. For GIS developers who work extensively with data on the backend, Python and SQL can be particularly useful. On the other hand, JavaScript may be necessary for implementing user interfaces and working with APIs. Meanwhile, a strong background in HTML and XML is always an asset when creating web-based applications.
GIS can be harnessed to confront emerging challenges in a variety of fields and industries, whether public health officials are tracing the spread of a disease or marketers are pursuing a location-based mobile strategy. Professionals who strengthen their skills in geospatial analysis and problem solving may excel as GIS analysts, technicians, project managers or developers. Completing a master's or graduate certificate in Geographic Information Science and Technology (GIST) can prepare you to lead the next generation of innovative projects.
---
About USC's Online GIS Graduate Programs
The University of Southern California offers a comprehensive selection of online GIS programs, including GIS master's degrees and GIS graduate certificates. This gives our students the ultimate flexibility in tailoring their education for their career goals. Click on the programs below to learn about our leading geographic information science education.
Online GIS Master's Degrees
Online GIS Graduate Certificates