/
/
/
Hot or Cold: How GIS Changes Our Perceptions of Climate Change
Hot or Cold: How GIS Changes Our Perceptions of Climate Change
Developments in geographic information science (GIS) have transformed how researchers in a variety of fields gather and analyze information about the world around us. Scientists gain valuable insights in areas such as geology and meteorology by gathering remote sensed data and implementing geospatial tools. The perspective offered by GIS technology and methods can be particularly important in studying global climate change.
According to NASA, the Earth's average surface temperature has increased by approximately 1.62 degrees Fahrenheit since the late 19th century. Scientists attribute problems like extreme weather events, rising sea levels and diminished ice sheets and glaciers to the emission of carbon dioxide and other greenhouse gases into the atmosphere. The Fourth National Climate Assessment, released by the U.S. Global Change Research Program in November 2018, predicted long-term consequences such as: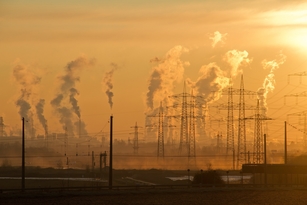 Worsening air quality
A decline in crop production
Greater incidence of food and waterborne diseases
An increase in heat-related deaths in the U.S.
Diminished populations of underwater creatures due to ocean acidification
Using GIS techniques and software, experts can closely monitor these dangers. Robust geospatial data and detailed visualizations offer guidance for organizations and government agencies as they plan for the challenges ahead. By bringing together GIS and climate change studies, spatial problem-solvers can seize opportunities to make a difference in the lives of future generations.
Request Brochure
Fill out the information below to learn more about the University of Southern California's online GIS Graduate Programs and download a free brochure. If you have any additional questions, please call 877-650-9054 to speak to an enrollment advisor.
*
All Fields are Required. Your Privacy is Protected.
How GIS is Used in Climate Change Research
Climate scientists gather vast amounts of data to track environmental problems and investigate the causes. Spatial reasoning is crucial for analyzing and synthesizing findings from sources such as remote sensors and satellite imagery. Researchers draw on geographic information to reveal how the planet has changed through the years, predict the transformations that are yet to come, and communicate what they learn to policymakers and the public.
Continuing advances in GIS technology have established mapping as a crucial means of identifying connections between the state of the climate and other areas of concern. Open-source databases allow for unprecedented collections of spatial information, and high-speed data processing reveals changing conditions in real time.
Some of the ways that researchers are using GIS for information on climate change include:
Locating areas where temperatures are particularly high or especially erratic in comparison with the global average
Discovering how natural atmospheric processes might affect global warming
Creating models to show how a warming climate might impact the ecology of various regions
Examining the relevance of shifts in land cover, such as the removal of trees, to climate change
Visualizing multiple factors with the potential to affect crop growth, industry, wildlife and much more

Geospatial tools offer perspective on evolving weather patterns, rising sea levels and growing risks to human health. Informative visualizations show these developments in ways that scientists and non-experts alike can understand. In turn, local governments, nonprofits and other organizations apply what they learn from geographic models to set strategy and make informed decisions.

---

GIS in Climate Change Disaster Response: Responding to Extreme Weather

Scientists have linked the warming climate to extreme weather like floods, droughts, heat waves and hurricanes. Evidence suggests that increasing global temperatures may make these events more frequent and severe. Geospatial methods improve our understanding of how climate change affects weather patterns and can warn communities of dangers to infrastructure, residents and property.

For example, a study from the Pennsylvania Department of Transportation set out to examine the state's history of flooding, construct a framework to account for the climate's impact on future storms and predict problems that might occur due to extreme weather. Researchers used GIS to analyze relevant information such as historical precipitation data and risk assessment scores for roads and bridges and generate visualizations.

When extreme weather does strike, geospatial intelligence provides support for first responders and recovery workers. Hazard maps based on remote sensing data and satellite imagery keep government officials informed about current conditions and what areas have the greatest need of urgent attention. Response teams provide updates and photos from the ground, leading to efficient and effective crisis management. After a major storm or fire is under control, geographic information guides utility companies as they restore service and assists in the planning processes for replanting crops or rebuilding structures.

---

Guiding Renewable Energy Strategies: How GIS is Used in Climate Change Mitigation

To address climate change, many local governments, nonprofit organizations and businesses have committed to reducing their dependence on fossil fuels. Establishing sustainable systems that put alternative energy sources to work depends on robust data and close monitoring. That is why many organizations employ GIS to solve the spatial problems involved in minimizing their carbon footprints.

Some applications for geospatial tools and analysis in harnessing green energy are:

Creating visualizations to show how people and businesses are using power
Gaining visibility into a region's available natural resources
Positioning windfarms to maximize efficiency while avoiding harm to bird populations
Noting the best locations for raising crops that yield biomass to be used as fuel
Evaluating whether a building receives sufficient sunlight to be a good choice for solar panel installation

---

About USC's Online GIS Graduate Programs

The University of Southern California offers a comprehensive selection of online GIS programs, including GIS master's degrees and GIS graduate certificates. This gives our students the ultimate flexibility in tailoring their education for their career goals. Click on the programs below to learn about our leading geographic information science education.

Online GIS Master's Degrees

Online GIS Graduate Certificates