/
/
/
The Application of Geographic Information Science in Earth Sciences
The Application of Geographic Information Science in Earth Sciences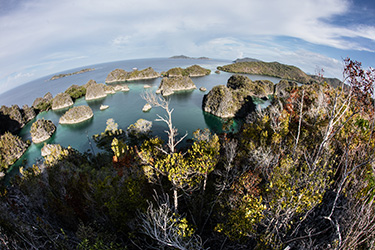 Geographic Information Science (GIS) provides a powerful means of looking at the world and tools for solving complex problems. Innovations continue to emerge from GIS, whether transportation companies are optimizing logistics or manufacturers are tracking the locations of equipment with Internet of Things sensors.
Geographic Information Science and Technology (GIST) also plays a vital role in scientific research, with a broad array of applications for spatial data and visualizations in earth science. The professionals who use these methods to gather, analyze, manipulate and visualize geographic data can reveal fascinating details about our world and even other planets. When you explore how GIST is employed in various fields, it's easy to see why geospatial reasoning is increasingly vital to growing our understanding of earth science and pursuing new avenues of inquiry.

Request Brochure
Fill out the information below to learn more about the University of Southern California's online GIS Graduate Programs and download a free brochure. If you have any additional questions, please call 877-650-9054 to speak to an enrollment advisor.
*
All Fields are Required. Your Privacy is Protected.
GIS in Geology
Geologists investigate the planet's structure, composition and changes over time. However, it's not always practical for scientists to visit a location for field observation. The application of remote sensing in geology means scientists can use electromagnetic radiation to collect detailed information from all over the world. Interpreting and visualizing the data that comes from those remote sensors are among the primary uses of GIS for geologists.
GIS experts map out features of the earth's surface and offer guidance for natural resource management. The availability of open data portals means that there is a vast amount of valuable information available to geologists everywhere. For example, The U.S. Geological Survey provides researchers and organizations with a robust assortment of GIS data, such as topographic details for the entire country and interactive maps of the North American coastline. With detailed spatial information, it is possible to model subsurface water flow or assess the stability of terrain for oil and gas exploration.
Spatial reasoning is particularly valuable in the mining industry, where mineral exploration using remote sensing and GIS leads to effective prospecting. Organizations identify the probable locations of deposits by mapping surface features and performing spectral analysis in search of telltale chemical interactions. Extensive data and the ability to leverage spatial thinking skills allow leaders to operate efficiently and make informed decisions about where to drill.
For the New Mexico Energy, Minerals and Natural Resources Department, spatial data enables responsible exploration and reclamation operations. The department's Mining and Minerals Division uses GIS to process permit applications and keep tabs on current mining activity. With this information, regulators have the visibility to enforce compliance, maintaining safety standards and mitigating impacts on the environment.
---
GIS in Meteorology
Mapping and modeling weather and climate with GIS yields valuable insights for meteorologists as they study the processes at work in the atmosphere. Scientists pinpoint the locations of weather events and analyze how systems move over time. Identifying meaningful patterns and trends in GIS weather data leads to more accurate predictions.
The role of satellite remote sensing in climate change studies can be even more crucial. Applying GIS in climate change research brings attention to phenomena like:
Spatial patterns in rising sea levels
Changes in vegetation within specific regions
Dwindling sea ice and glaciers in the Northern Hemisphere
Precise weather forecasting makes a huge difference in farming, but there are numerous additional uses for GIS in agriculture. Spatial data assists in estimating crop yields and monitoring dangers from drought or flooding. By viewing the CropScape map maintained by National Agricultural Statistics Service, for instance, you can see precisely where various types of vegetation are being cultivated and implement tools for analysis and planning. The importance of remote sensing in agriculture lies in the ability to analyze soil, noting the best spots to plant and determining the best use of fertilizer.
---
GIS in Oceanography
The vastness and complexity of Earth's oceans mean that scientists who specialize in the field may focus on topics ranging from marine ecosystems to plate tectonics. The application of GIS in oceanography revolves around assisting researchers by giving them expansive perspectives on the underwater world. For example, the ArcGIS Ocean Basemap offers professionals details on the sea floor and coastal regions, including depth values and the names of features.
Gathering rich information from visible wave band sensors, microwave sensors and radar, satellite oceanography has uses for businesses and government agencies as well as scientists. GIS professionals note important factors like surface temperature and roughness, salinity levels and wave height. These readings, in turn, can warn organizations of hazards developing along the coastline and guide ships through the safest routes.
---
GIS in Astronomy
Scientists have incorporated GIS into their efforts to understand the universe, mapping from space to teach us more about our own world and explore other planets and objects in our solar system. Employing GIS in astronomy is a means of revealing the mineral composition, topography, tectonic activity of celestial bodies. That's why NASA has made collecting and analyzing spatial data a key part of unmanned observation missions.
Probes and rovers gather these details using a range of methods and technology, such as the Thermal Emission Imaging System on the 2001 Mars Odyssey spacecraft and the Multispectral Visible Imaging Camera included in the New Horizons mission to Pluto and the Kuiper Belt. The Astrogeology Science Center offers access to a wealth of the resulting spatial information about planets, moons, and other objects in our solar system. Scientists and the public can view and manipulate the maps to gain a sense of these objects' geology and topography.
---
GIS in Environmental Science
Professionals in earth science and many other disciplines, such as biology and social sciences, are engaged in examining how environmental systems function and finding sustainable solutions to environmental threats. Employing GIS for environmental applications ensures these scientists have the spatial information they need to:
Monitor the habitats of endangered species
Facilitate environmental management for sustainable development
Model the effects of pollution on public health
Coordinate conservation efforts across national borders
Find environmental engineering solutions to maintain limited resources
---
About USC's Online GIS Graduate Programs
The University of Southern California offers a comprehensive selection of online GIS programs, including GIS master's degrees and GIS graduate certificates. This gives our students the ultimate flexibility in tailoring their education for their career goals. Click on the programs below to learn about our leading geographic information science education.
Online GIS Master's Degrees
Online GIS Graduate Certificates