/
/
/
4 Reasons Why City Planners Need GIS Technologies
4 Reasons Why City Planners Need GIS Technologies
Urban communities are constantly changing, and city planners must be prepared to adapt. By implementing methods and tools from geographic information science (GIS), urban planners can streamline their work and discover valuable perspective on urgent challenges. Extensive, up-to-date geospatial data offers visibility into a city's current needs and spatial limitations.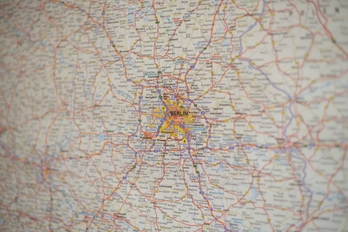 There are myriad applications of GIS in urban planning, with the potential to make a significant impact on the growth of communities and the lives of residents. Armed with these findings, officials can make wise decisions and set long-term strategies for the use of land and resources. These are four of the most important reasons why city planners should take advantage of GIS solutions:
Request Brochure
Fill out the information below to learn more about the University of Southern California's online GIS Graduate Programs and download a free brochure. If you have any additional questions, please call 877-650-9054 to speak to an enrollment advisor.
*
All Fields are Required. Your Privacy is Protected.
1. Growing Populations Need Housing
A Pew Research Center Analysis of 2016 U.S. Census data found that urban populations had grown 13 percent since 2000, while the number of people in suburbs and small metropolitan areas increased by 16 percent. Many young professionals are relocating to downtown areas where they have better access to great career options, community events, and nightlife. San Antonio is the fastest growing large U.S city, expanding at a rapid rate of 66 new people per day from 2016 to 2017.
Housing becomes a serious concern as populations increase in metropolitan areas. When authorizing plans for new living spaces, cities must consider environmental and structural factors such as land stability, traffic patterns and elevation. GIS technology can compile and analyze data on each of these elements, helping cities and developers make sustainable decisions. That makes geospatial information especially useful in rapidly growing urban centers in developing nations, as these communities need to build quickly while accounting for important details.
For instance, consider how researchers in Eskisehir, Turkey applied insights from databases of historical and current geographic information to develop projections for the future of infrastructure and social services in the area. This information showed what the land was previously used for and made it possible to predict future population fluctuations, helping developers determine the best use of the available space. In the Eskisehir Municipality, GIS technology revealed needs that could emerge from a growing squatter population for roads, including supplies of water and electricity and drainage and sewage systems.
---
2. Transportation Relies on Strategic Investment
When properly utilized and updated with the latest data, GIS in urban planning and management reveals areas in need of public infrastructure improvements. Geospatial information can track the conditions of roads and bridges, setting priorities for workers.
Topographical maps created from GIS-generated 3D models clue developers into which areas are stable enough for major roadways. Cities can import existing transportation and population data to simulate traffic and visualize different methods of improving flow. These findings help cities design more effective roadways and improve existing structures to alleviate congestion.
GIS tools also allow departmental leadership to monitor the status of ongoing projects. Field crews can remotely upload information on their progress in real time, providing up-to-the-minute details, highlighting problem areas and submitting work orders. Decision-makers can then better manage available resources, deploying additional personnel and materials to areas that need the most help.
---
3. Updated Utilities Deliver Efficiency
Many cities and governments are looking for ways to reduce energy waste and make better use of existing resources. GIS technology supports these goals by offering the means to gather, analyze and visualize accurate findings on demand and usage.
Utilities companies have implemented a range of enterprise applications for GIS, including:
Market analysis
Environmental impact assessment
Data integration and process automation
More efficient workflows and maintenance
Electricity and water providers can place sensors to record, transmit and store real-time data that provides a deeper understanding of how their services are being used. With access to detailed spatial information, companies identify locations where there are issues such as seepage, water loss or unexpected spikes in energy consumption. Repair crews can see precisely where their attention is most needed while companies improve their communications with customers about any changes or service interruptions.
---
4. Communities Need Space for Recreation
Access to outdoor spaces is an increasingly important part of urban life, especially as millennials—many of whom grew up in suburbs with plenty of trees, fields and parks—return to city centers. GIS technology can help these young professionals and families have the best of city life without sacrificing the perks of the suburbs.
For example, the Community Design Collaborative, a Philadelphia-based nonprofit, used GIS in urban planning and management to identify promising areas that could be revitalized or converted into green spaces. Planners looked at factors such as walkability, sustainability and community needs. By mapping out the possibilities for extending Philadelphians' access to parks, the Collaborative was able to start developing specific plans for working with neighborhood organizations and other partners to make accomplish these changes.
---
About USC's Online GIS Graduate Programs
The University of Southern California offers a comprehensive selection of online GIS programs, including GIS master's degrees and GIS graduate certificates. This gives our students the ultimate flexibility in tailoring their education for their career goals. Click on the programs below to learn about our leading geographic information science education.
Online GIS Master's Degrees
Online GIS Graduate Certificates