/
/
/
Student Interview with Cole Heap
Student Interview with Cole Heap
Student Experience: Uniting the Geosciences and Spatial Analytics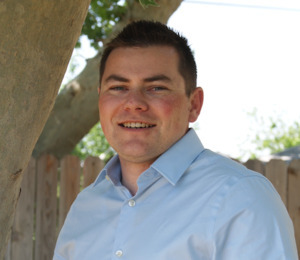 Cole Heap is a geologist at Aera Energy with 10 years of experience working in the geosciences. Realizing the benefits that would come from tackling projects and challenges with a spatial mindset, he decided to complete the online M.S. in Geographic Information Science and Technology(GIST). The program features coursework to help students learn to acquire, manage, analyze and share geospatial data — expertise that is useful for mapping the earth's surface and many other applications.
Below, Heap shares his experiences in the program, including the most useful skills he's learned and how he's already applying the knowledge he's gained to his position.
Request Brochure
Fill out the information below to learn more about the University of Southern California's online GIS Graduate Programs and download a free brochure. If you have any additional questions, please call 877-650-9054 to speak to an enrollment advisor.
*
All Fields are Required. Your Privacy is Protected.
Why did you decide on the University of Southern California to complete your GIS graduate program?
Flexibility and the program experience really steered me towards the USC M.S. in GIST program. It is online — but without the "online" feel. There is also a week-long field component that really brings concepts together. As someone with a geology background, I found this type of knowledge application and experience essential!
What are some of the most interesting or useful concepts and skills you have learned in your program so far?
The projects are diverse. In one you may be assessing clusters of crime rates in LA, and in another you may be mapping the continental shelf in the Gulf of Mexico. But through each experience I have learned that there is more than one way to conduct spatial analyses. In this program, you learn the methodology to spatial modeling, how to make it your own and how to recognize possible pitfalls that may exist for your chosen method.
What factors were most appealing to you about the online option? How has the online learning experience been?
The flexibility led me to choose this program. I work full-time and have a family and other responsibilities, so I cannot just get up and leave to go to school. This online degree program is coming from a well-known university with instructors and researchers at the forefront of their fields.
DEN@Dornsife, the course delivery platform, takes some getting used to after having used Blackboard, Canvas or any other online platform for education. I like that everything is all in one place for my classes. I also like having the ability to see that I have projects due and messages and updates from instructors.
What are your interactions with your faculty and with other students like? Do you feel connected to your classes and classmates?
The interactions have been great! I speak with peers outside of class and we discuss anything from projects to potential job opportunities. The faculty are always willing to meet and discuss questions or concerns. They are insightful, listen to you and offer great career advice.
What are your career plans? How will your USC education contribute to these plans?
I intend to continue in my current field of geology; however, I am already using many of the spatial analytics tools and skills I have learned in the program. I have been invited to help build up my peers' skill sets by lending insight on how to better implement spatial tools in their workflows.
---
About USC's Online GIS Graduate Programs
The University of Southern California offers a comprehensive selection of online GIS programs, including GIS master's degrees and GIS graduate certificates. This gives our students the ultimate flexibility in tailoring their education for their career goals. Click on the programs below to learn about our leading geographic information science education.
Online GIS Master's Degrees
Master of Science in Geographic Information Science and Technology
Master of Science in Human Security and Geospatial Intelligence
Online GIS Graduate Certificates
Graduate Certificate in Geographic Information Science and Technology
Graduate Certificate in Geospatial Intelligence
Graduate Certificate in Geospatial Leadership
Graduate Certificate in Remote Sensing for Earth Observation