/
/
/
Q&A with U.S. Marine Corps Imagery Analyst Jacob Spear
Q&A with U.S. Marine Corps Imagery Analyst Jacob Spear
We're honoring the active service members and veterans in USC's Geographic Information Science and Technology (GIST) graduate programs by sharing stories about their geospatial work in the military and experiences in the GIST programs.
Online Master of Science in Human Security and Geospatial Intelligence student Jacob Spear has served in the United States Marine Corps for over eight years. Seeking a new challenge and the opportunity to give back to others, Spear began the HSGI graduate program in May 2021. His vision is to transition from active service to a career in geospatial intelligence.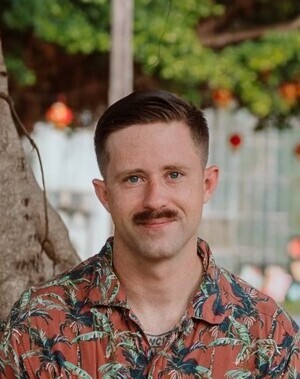 Currently an Imagery Analyst, Spear analyzes geospatial imagery to provide high-quality intelligence to key decision-makers in the military. Below, Spear elaborates on why he chose the University of Southern California for his graduate degree and his experience pursuing the online M.S. in HSGI while working full-time.
View our previous military student and alumni Q&As.
Why did you decide on the University of Southern California to complete your GIS graduate program?
I decided on USC because it's a respected school with a well-regarded spatial sciences institute. The institute also offers a program specific to geospatial intelligence, which is unique compared to what is offered in other programs. Another important part of my decision was the in-person Catalina trip, as I wanted to have the experience to meet fellow classmates outside of a virtual environment.
Request Brochure
Fill out the information below to learn more about the University of Southern California's online GIS Graduate Programs and download a free brochure. If you have any additional questions, please call 877-650-9054 to speak to an enrollment advisor.
*
All Fields are Required. Your Privacy is Protected.
What are some of the most interesting or useful concepts and skills you have learned in your program so far?
Beyond deepening my understanding of geospatial intelligence, I have learned more about advanced remote sensing techniques and how to utilize them in combination with geographic information systems to better understand the world we live in.
Tell us about your experience with the program's online format through the DEN@Dornsife platform. Has it upgraded your learning experience?
Since I'm in the military and stationed outside of Southern California, I'm only able to pursue my graduate education online. The DEN@Dornsife platform allows me to attend class when I can, which is important because my work schedule often changes and prevents me from being able to commit to a regular lecture schedule. Also, I'm able to refresh and review key concepts easily as the platform allows me to view lectures again.
What are your interactions with your faculty and with other students like? Do you feel connected to your classes and classmates?
I interact more with my classmates here than I have with other online school options. I have a better sense of community here and would feel comfortable reaching out to other students after graduation for advice, help or networking opportunities.
Do you use any of the student support offered to you, such as academic advising or technical support? If so, what is your experience like?
The academic advisors have helped me often by ensuring that I enroll in the courses I need to complete my degree. They've even worked with me to change my course schedule to ensure that I can complete all of my classes on the fastest possible schedule.
What are your career plans? How will your USC education contribute to these plans?
I plan to continue serving in the military until at least the end of my current contract. After serving, I want to pursue employment at the National Geospatial-Intelligence Agency, pursue a Ph.D., and eventually work in academia.
What else would you like to share?
I have enjoyed my time at USC and look forward to graduating in the winter. I often talk about my school experience with my peers and encourage them to pursue their higher education since there is never a time when you are too educated in your profession.
---
About USC's Online GIS Graduate Programs
The University of Southern California offers a comprehensive selection of online GIS programs, including GIS master's degrees and GIS graduate certificates. This gives our students the ultimate flexibility in tailoring their education for their career goals. Click on the programs below to learn about our leading geographic information science education.
Online GIS Master's Degrees
Master of Science in Geographic Information Science and Technology
Master of Science in Human Security and Geospatial Intelligence
Online GIS Graduate Certificates
Graduate Certificate in Geographic Information Science and Technology
Graduate Certificate in Geospatial Intelligence
Graduate Certificate in Geospatial Leadership
Graduate Certificate in Remote Sensing for Earth Observation