/
/
/
Spatial Data Acquisition and GIST
Spatial Data Acquisition and GIST
It's no secret that geographic information science (GIS) is a data-intensive discipline. The huge volumes of spatial information available today have created new challenges as well as opportunities for GIS leaders. Today, we wanted to examine spatial data acquisition more specifically, with questions such as: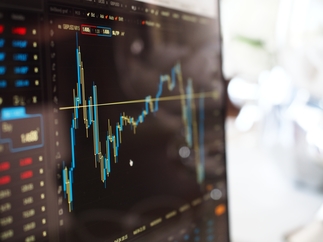 What techniques are available for acquiring GIS data?
How can spatial data be sourced from third parties?
What other considerations must be made for effective spatial data acquisition?
Although it is not necessarily something GIS end users always see, acquiring data and building out robust repositories are essential for both the continuation and evolution of GIS as a discipline. In fact, their importance is why the USC Master of Science Geographic Information Science and Technology (GIST) program includes a track dedicated to spatial data acquisition and integration. But first, let's look at what spatial data is and how it has evolved alongside developments in GIS as a whole.
---
What is Spatial Data?
Broadly defined, spatial data is any information about a location, structure or other object in physical space. It can include attributes such as the latitude and longitude of a structure, the size and shape of features on Earth. Spatial data is also increasingly used to expand our understanding of the solar system and beyond.
One of the key advancements in spatial data is the ability to create more complex databases that link simple attributes together with more complex ones. For example, a traditional data set may include basic features such as the location of a natural disaster; however, we now have the capability to bring together more complex information, such as near real-time satellite imagery, or information from social media, to create a more comprehensive picture of an event. There is also a push to bring together a larger variety of information than ever before. For example, GIS applications for real estate may include data related to a property's size, detailed value history, crime rates in the area as well as analytics for predicting its future value.
---
Spatial Data Acquisition: Sources and Methods
While surveying is not a new method for spatial data collection, it has been enhanced by the evolution of GIS technology. For example, surveyors can use mobile GIS software to view historic surveys and get a general sense of the area before they begin, making their work more efficient. Mobile access to GIS tools and databases can also make the task of entering raw data faster, since surveyors can also enter their measurements directly.
Remote sensing is another common method that has advanced considerably alongside other disciplines within GIS. The development of satellites capable of higher resolution imagery and image recognition algorithms have made it possible to automatically capture higher volumes of data with greater accuracy. Additionally, technology such as hyperspectral imaging and multispectral imaging has offered the ability to capture a larger variety of information; for instance, hyperspectral imagery can be used to quickly identify natural resources such as oil.
In addition to collecting data themselves, GIS experts have an ever-growing number of third-party sources to draw from. Numerous government entities have their own spatial data repositories that they make available for GIS practitioners; for example, NASA's Socioeconomic Data and Applications Center provides a range of information related to several broad themes, including poverty, infrastructure and conservation.
Open data initiatives have also helped to propel spatial data acquisition forward by making large volumes of information available for free.
---
Challenges and Opportunities for Spatial Data Acquisition in GIS
Historically, relying entirely on manual data collection methods created the challenge of limited data from a small number of sources being available. With the evolution of GIS, however, modern challenges are more focused on factors such as:
Ensuring the quality and accuracy of spatial data
Keeping pace with new technology developments to collect spatial data effectively
Analyzing large volumes of spatial information and using spatial reasoning to draw appropriate conclusions
It is one thing to collect spatial data or build applications that can use it. Building effective and innovative GIS solutions, however, requires more than a basic understanding of GIS. In fact, some researchers have noted that the misuse of spatial data is becoming a more common problem due to large-scale spatial data consumption— without a comprehensive understanding of GIS tools and techniques as well as their strengths and weaknesses, there is significant danger in reaching inaccurate conclusions and making poor decisions as a result.
As GIS evolution continues and there are even more sources of data, there will be a stronger need to think consciously about how we use that data. Further, creating environments that effectively mitigate this risk requires a comprehensive blend of skills, including spatial reasoning, technical understanding, creativity and problem-solving.
---
About USC's M.S. in GIST: Spatial Data Acquisition and Integration Track
The online M.S. in GIST program at USC offers a track dedicated to understanding the challenges and opportunities associated with leveraging spatial data effectively.
In addition to building a foundation for spatial thinking with courses that cover the basics of spatial databases, this track enables students to more closely examine methods and sources for acquiring spatial data— topics covered include the role of crowdsourced data, technology innovations in remote sensing and GIS project management.
The courses suggested for those interested in spatial data acquisition are:
SSCI 585: Geospatial Technology Project Management
SSCI 588: Remote Sensing for GIS
SSCI 593: Spatial Data Integration
The M.S. in GIST features three other suggested tracks for students interested in developing complimentary skills to elevate their GIS careers. These tracks are spatial application development, spatial data analysis and visualization, and spatial thinking. If you have any questions about which track may best fit your goals, do not hesitate to request information and speak to an enrollment advisor.
---
About USC's Online GIS Graduate Programs
The University of Southern California offers a comprehensive selection of online GIS programs, including GIS master's degrees and GIS graduate certificates. This gives our students the ultimate flexibility in tailoring their education for their career goals. Click on the programs below to learn about our leading geographic information science education.
Online GIS Master's Degrees
Online GIS Graduate Certificates
---
Request Brochure
Fill out the information below to learn more about the University of Southern California's online GIS Graduate Programs and download a free brochure. If you have any additional questions, please call 877-650-9054 to speak to an enrollment advisor.