/
/
/
GIS and the Cloud: How They Work Together
GIS and the Cloud: How They Work Together
Cloud computing has been one of the dominant trends regarding accessing computing resources such as processing, storage and software. While some have considered that geographic information science (GIS) as a discipline was a late adopter of the cloud, the convergence of GIS technology with cloud computing has had a profound impact on the ability of GIS professionals to leverage spatial applications and information.
---
GIS Cloud Computing Deployment Models
GIS cloud computing, like other forms of the cloud, is typically broken up into three different deployment models. Before we discuss how the two technologies work together, let's look at the different models for leveraging them: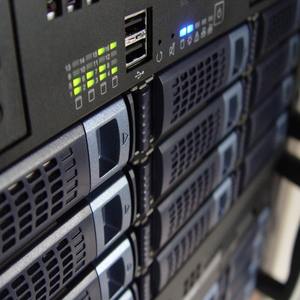 GIS Public Cloud: A cloud service where GIS features, such as map creation, are freely available to anyone. Each user's data are kept separate through virtualized instances but are likely stored on the same physical equipment as other users' information.
GIS Private Cloud: A cloud service that offers GIS features only to authorized users, usually with hardware dedicated to a single organization.
GIS Hybrid Cloud: A mixture of public and private cloud services, where the two are used in conjunction.
There has been considerable growth in hybrid cloud usage (projected at a 17 percent compound annual growth rate through 2023), especially as this model has become easier to deploy. Popular GIS cloud infrastructure providers have leveraged this trend by making their options flexible, empowering their customers to offer GIS as a service through the cloud. For example, platforms like ArcGIS Server can be configured to offer a mixture of public and private cloud services.
Request Brochure
Fill out the information below to learn more about the University of Southern California's online GIS Graduate Programs and download a free brochure. If you have any additional questions, please call 877-650-9054 to speak to an enrollment advisor.
*
All Fields are Required. Your Privacy is Protected.
How GIS is Used as a Service
While basic usage of GIS cloud computing often focuses on storage, such as storing spatial data that can be accessed remotely and analyzed using desktop GIS software, GIS as a service has become increasingly common.
One of the core value propositions of leveraging cloud technology is taking advantage of economy of scale; virtualization allows service providers to offer GIS features to hundreds or thousands of users with many users leveraging the same hardware and accessing private instances of the cloud environment.
At USC, for example, we offer students access to ArcGIS Pro to give them the ability to conduct GIS exercises using common industry tools and much more. Our students access a highly integrated hybrid cloud that gives them the capacity to analyze, model, and map data to create and share actionable knowledge.
Some other common examples of how GIS is used as a service include:
Cloud-based mapping tools
Open data platforms with built-in geospatial data analytics tools
Spatial data integration with cloud-based artificial intelligence
Facilitation of geospatial data sharing
In all the above cases, cloud technology enables GIS practitioners to do far more than they ever could before. For example, developing artificial intelligence requires specialized expertise in addition to hardware that is capable of running advanced machine learning algorithms. But the emergence of Software-as-a-Service (SaaS) GIS tools allows organizations to leverage pre-built AI software designed specifically for analyzing GIS data. Similarly, cloud storage platforms provide cost-effective ways for organizations to store the huge volumes of information necessary for GIS big data analytics.
As noted in research published by USC professor Yao-Yi Chiang and others, cloud computing is a significant boon to the field of geospatial artificial intelligence, especially for fields that require high-resolution imagery. Whereas processing power and storage presented significant barriers for disciplines like environmental epidemiology, researchers can now leverage big data infrastructure through the cloud that can handle large information volumes and run faster analysis.
---
GIS and the Cloud: So Happy Together
The convergence of GIS and cloud technology promises to be exciting. In addition to offering cost-effective infrastructure for running sophisticated GIS applications, it also increases the potential power of mobile GIS, since the bulk of computer resources can be stored on a server and accessed remotely.
At the heart of the trend of GIS and cloud technology working together, though, is that the barriers to accessing robust technology resources are becoming lower. The likely result of this is that organizations of all sizes, not just large government agencies or businesses, will be able to stretch their GIS technology budgets further and give their GIS experts far more tools to work with.
---
About USC's Online GIS Graduate Programs
The University of Southern California offers a comprehensive selection of online GIS programs, including GIS master's degrees and GIS graduate certificates. This gives our students the ultimate flexibility in tailoring their education for their career goals. Click on the programs below to learn about our leading geographic information science education.
Online GIS Master's Degrees
Online GIS Graduate Certificates