/
/
/
How a Dual Career in Music Makes USC's Robert Vos a Better Professor
How a Dual Career in Music Makes USC's Robert Vos a Better Professor
"I've been pulled in two directions my whole life," says Robert Vos, an assistant professor (teaching) of spatial sciences and the director of graduate studies at the University of Southern California Spatial Sciences Institute.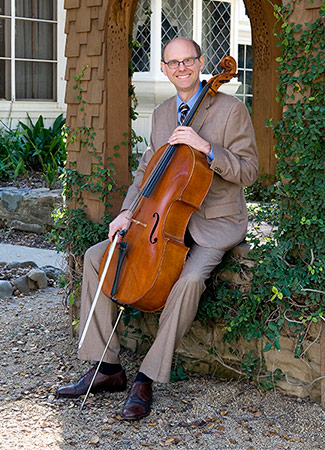 In his role at USC, Vos uses geographic information science (GIS) software tools to address vital issues in sustainability and industrial ecology, teaches courses in topics like geospatial technology project management and serves as a thesis director for students in the master's in Geographic Information Science and Technology (GIST) program. Yet in addition to meeting these responsibilities, Vos finds the time to explore his lifelong passion for music at a professional level.
A classically trained cellist who currently performs in the Orange County-based Pacific Symphony, Vos has successfully pursued dual careers for decades. In a recent interview, he discussed how his love for the cello has shaped his life and even influenced his academic achievements.
According to this USC alumnus turned faculty member, an engagement with art and music can be an asset in analytical problem solving, research and teaching.
---
From Suzuki to Spatial Sciences
The son of parents who both held doctorates in musicology, Vos started playing violin at the age of two. He learned according to the Suzuki Method, a teaching philosophy that, in part, promotes instructing very young children with scaled-down instruments as a way of instilling both technical skills and moral character. However, the newly fledged musician did not stick with the violin for long.
When Vos was four years old and having dinner with his family, a rich, compelling sound on the radio caught his attention. His father, an organist who worked as teacher and administrator at Chicago's DePaul University for more than 30 years, asked if he would like to try the cello for himself. Fortunately, a Suzuki Method repertoire for cello had just become available in the U.S. in the mid-1970s, and Vos soon started practicing on a quarter-sized instrument.
Thanks to this early start, Vos grew into a thoroughly proficient player by high school. Though he also dabbled in piano and bass, cello would always remain his primary instrument. Indeed, as an undergraduate at USC, he chose to double major in Cello Performance and the Study of the City. The latter was an interdisciplinary program offered by the geography department (the forerunner of today's Spatial Sciences Institute), that gave Vos the chance to explore how concepts in environmental sustainability and spatial problem solving could transform the future of urban areas.
Even as Vos developed the knowledge that would lead to extensive research later in his career, he continued to build his musical skills under the tutelage of USC faculty members like orchestra conductor Daniel Lewis.
"I had to figure out that playing in a symphony orchestra was really where I wanted to be in my life and would be deeply meaningful to me," Vos said. "Daniel Lewis was the first person who really made me see that."
Vos also benefited immensely from the instruction of Eleonore Schoenfeld, whom he considers among the greatest cello teachers in the history of not just USC, but the United States. In addition to teaching at the Thornton School of Music for almost 50 years, Schoenfield was famous for her performances around the world as a soloist and in a duo with her violinist sister Alice, who was also a longtime USC faculty member. The renowned cellist showed Vos how an analytical approach based on careful self-observation and evaluation could overcome technical challenges on the instrument.
"When I came to her, I tended to play everything with abandon and a huge sound, like it was the last time I would ever play it," Vos explained. "A thing she said that I've always taken with me was, 'Bob, my dear, warm heart but cool head.' In other words, be passionate when playing, but stay a little bit cool about your technique."
When Vos decided to start a USC PhD program in political science, he was still eight credits shy of completing the requirements for his music major. As a result, he never quite finished the program, but Schoenfeld graciously agreed to continue working with him privately while he embarked on his graduate studies. The great cellist's willingness to help a departing student carry on his musical development both surprised him and set the stage for a future of balancing his dual interests.
---
Symphonies and Scholarship
Through his determination to find room in his life for both music and academic studies, Vos opened the door for an array of remarkable experiences that ran parallel with his scholarly achievements. In 1995, he joined the New World Symphony, which was founded by conductor and composer Michael Tilson Thomas in Miami Beach, Florida. As a member of this orchestral academy designed to prepare recent college graduates for leadership roles in classical music, Vos was able to go on tour and contribute to an album of pieces by the Brazillian composer Heitor Villa-Lobos.
Meanwhile, Vos continued to rack up academic accomplishments, co-editing a volume that won a 1998 prize from the American Political Science Association for the best book on environmental politics and policy as well as completing his doctorate in 1999. Once he was back in Los Angeles with his career as a researcher and teacher entering full swing, he still managed to stay in practice on the cello. He successfully auditioned for the Pacific Symphony under the direction of Carl St. Clair, which proved to be the beginning of a long and fulfilling association.
"I've always felt very close to the way Carl makes music, and the Pacific Symphony is like my orchestra family now," he said.
In addition to regular appearances at the Orange County Performing Arts Center, playing in the orchestra brought Vos opportunities like touring Europe in 2006 and taking the stage at Carnegie Hall in 2018. In addition to playing from a repertory of classic symphonies — including works by Vos' favorite composer Robert Schumann — the Pacific Symphony has commissioned a number of new pieces, which meant Vos was among the first to play compositions such as Philip Glass' "The Passion of Ramakrishna."
Finding Harmony in Dual Careers
To work professionally in two very different fields while also finding time for family, Vos must carefully manage his schedule. It is crucial to plan ahead for the orchestra's season and pay strict attention to deadlines. After years of balancing these demands, Vos feels a great deal of empathy for his students who may have full-time jobs and children at home or struggle to decide on a career path. He has also come to the conclusion that, while devoting yourself to multiple interests may slow your progress, the outcomes can be extremely rewarding.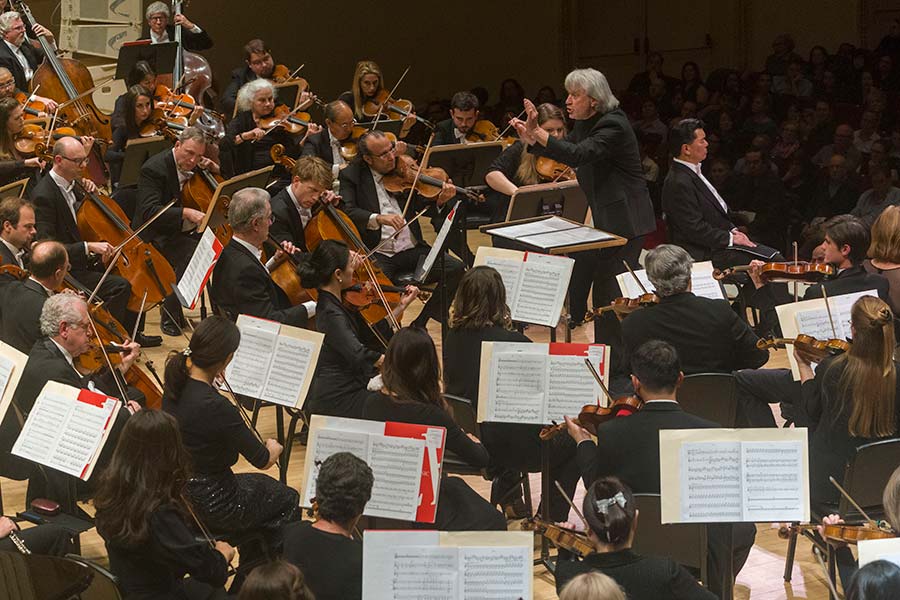 "When people have different passions, sometimes they're really complementary with one another," Vos said. "I realized at some point that being a good scholar actually settles me and keeps my mind engaged in a way that makes me a better cellist. And playing the cello makes me a better scholar: Oftentimes, when I'm practicing something repetitive, I have my best ideas for what I want to work on for research."
The COVID-19 pandemic has brought dramatic changes to both of Vos' careers. He's adapted to teaching from home and is interested in how spatial science can offer powerful resources for public health. After all, geographic information has been used in disease surveillance since the 19th-century British physician John Snow tracked the spread of cholera back to a contaminated water pump, and today's GIS tools are essential to emergency preparation and response. But the current situation has affected Vos' musical pursuits even more drastically.
"The orchestra can't perform all together in our concert hall because of the public health emergency, and this has absolutely left a gaping hole in my life," he said.
Nonetheless, Vos continues to practice at home, intensively exploring Bach's Solo Cello Suites, and looks forward to resuming his musical career in earnest. He anticipates the opportunity to return to the concert hall with the Pacific Symphony in works by composers Gustav Mahler and Anton Bruckner.
"There's still some major parts of the symphonic repertory that are on my bucket list, and my goal is to be ready to take those on when I get the chance," Vos said.
---
About USC's Online GIS Graduate Programs
The University of Southern California offers a comprehensive selection of online GIS programs, including GIS master's degrees and GIS graduate certificates. This gives our students the ultimate flexibility in tailoring their education for their career goals. Click on the programs below to learn about our leading geographic information science education.
Online GIS Master's Degrees
Online GIS Graduate Certificates
---
Request Brochure
Fill out the information below to learn more about the University of Southern California's online GIS Graduate Programs and download a free brochure. If you have any additional questions, please call 877-650-9054 to speak to an enrollment advisor.