/
/
/
How to Stay Organized in Graduate School
How to Stay Organized in Graduate School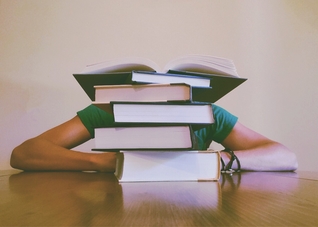 Enrolling in graduate school is a major life decision — one that often leads to new skills, advanced careers, and a higher salary than those with only a bachelor's degree. Because of the financial and time commitment required for graduate school, it is important to make the most of this decision by starting to map out your long-term career goals early on, earning high grades and graduating on time.
Staying organized and effectively managing your time are among the most important factors when it comes to achieving these goals, especially with academically rigorous and technically sophisticated graduate programs like those within geographic information science and technology. However, grad school organization is easier said than done — especially if you are working full time or have family obligations. Figuring out how to organize your time in grad school can be even more complicated if you are attending an online program for the first time and are unfamiliar with online learning. The following tips will help you stay organized during your grad school journey.
Request Brochure
Fill out the information below to learn more about the University of Southern California's online GIS Graduate Programs and download a free brochure. If you have any additional questions, please call 877-650-9054 to speak to an enrollment advisor.
*
All Fields are Required. Your Privacy is Protected.
Keep Track of Assignments and Appointments
Chances are your graduate program utilizes an online learning management system (LMS) such as Canvas, Blackboard or Moodle, even if the coursework is not entirely online. (In the online USC GIST Graduate Programs, we use Blackboard.) Instructors often post readings, lectures, assignments and due dates on these platforms, but it is important not to rely solely on the LMS to keep track of your assignments — especially since there will be many more assignments and readings than you were used to in your undergraduate studies.
Instead, take advantage of your preferred electronic calendar — Google Calendar, iCal, or Outlook Calendar — and input each assignment and due date. These calendars can sync with your smart phone, and you can set reminders to notify you of upcoming due dates and appointments.
For larger projects, it often helps to break the overall assignment into smaller components, so that you can set personal deadlines for specific parts and avoid falling behind.
---
Manage Your Study Schedule
Managing your time diligently is imperative to staying organized in grad school when you consider the amount of coursework and your outside obligations. On your electronic calendar, identify the best times to study by viewing your schoolwork adjacent to your professional schedule to appropriately manage your daily and weekly priorities. Block off study times as "course appointments." If you make your study sessions official, rather than assuming you'll get around to them, you're less likely to skip them.
Time requirements in graduate school can vary by the course and the expectations of the program itself. You can get a sense of how much time you may need to spend on a course by reviewing the syllabus before the start of class. However, if you have questions, it may help to reach out to the instructor so you can plan how to allocate your time.
---
Keep Documents Safe and Organized
You will receive many electronic documents per course in grad school, and likely even more if you are enrolled in an online program. These may be readings including articles, excerpts, or digital textbooks; or files such as lectures from your instructor. In addition, you will create dozens of documents by writing papers and notes that will be useful to reference if there is a major project at the end of a course. One of the most critical grad school organization tips is to keep all these documents in one easily accessible place.
Consider an online file hosting service such as Dropbox, Google Drive, OneDrive, or iCloud to keep all your documents in a centralized location that you can access any time. These services offer mobile compatibility, enabling you to take a quick look at a document if you're on-the-go. In addition, creating an account and storing your files is inexpensive or even free depending on the amount of storage you need.
---
About USC's Online GIS Graduate Programs
The University of Southern California offers a comprehensive selection of online GIS programs, including GIS master's degrees and GIS graduate certificates. This gives our students the ultimate flexibility in tailoring their education for their career goals. Click on the programs below to learn about our leading geographic information science education.
Online GIS Master's Degrees
Online GIS Graduate Certificates