/
/
/
How Household Companies Use GIS
How Household Companies Use GIS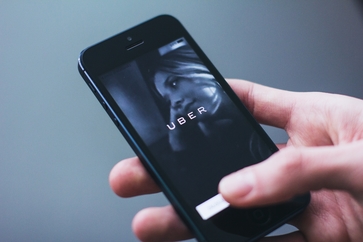 The leaders of organizations rely on having the resources and intelligence that guide toward making the right decisions at the right times. Accurate information enables the strategic choices that lead to efficient operations and sustainable growth. The development of geographic information science (GIS) has been a boon to many businesses and organizations seeking to advance their missions.
How can GIS be used in business? Companies that use GIS can gain valuable perspective and weigh various courses of action before moving forward. Robust spatial information often reveals insights into how an initiative affects the environment, relationships in a local community and a company's bottom line.
As a result, many businesses, nonprofits and government agencies that are familiar to consumers across the U.S. have embraced GIS tools and methods. Here are six well-known organizations and companies that use GIS for a variety of applications:
Request Brochure
Fill out the information below to learn more about the University of Southern California's online GIS Graduate Programs and download a free brochure. If you have any additional questions, please call 877-650-9054 to speak to an enrollment advisor.
*
All Fields are Required. Your Privacy is Protected.
1. Uber
Uber is a company that relies heavily on geospatial data, as anyone can see when they request a ride. The app matches each user with the closest driver who is prepared to take a new rider. Guided by the app, the driver arrives at riders' precise locations and transports them to their destination.
However, Uber also employs GIS data in ways that are less obvious from the everyday user experience. For example, the app identifies what areas have the highest need for drivers and advises active drivers to be near those hotspots during times of elevated demand.
Further, Uber's capabilities go beyond consumer transportation. A project called Movement is designed tomonitor and analyze traffic flow in cities. Movement launched with information on traffic patterns for Manila, Sydney, and the District of Columbia, and has since added more cities like San Francisco, Boston and Seattle. The government agencies and organizations that use GIS data provided by this project can see the impact from events like road closures and make informed decisions about scheduling infrastructure projects or managing traffic.
---
2. Walgreens
When the cold and flu season comes around each year, Walgreens stores offer influenza vaccines to protect their customers against infection. However, it can be difficult to predict the severity of a season or where the most cases of illness will appear. That's why Walgreens started using GIS data to provide current information about the spread of the flu and help communities manage the resulting impact.
WalMap shows where the flu is hitting the hardest, tracking geographical patterns and releasing updates every Tuesday – days ahead of the U.S. Centers for Disease Control's weekly Friday reports. This data may motivate consumers to take extra precautions if they're living in an area that's showing heightened risk of getting sick. The advance warning also gives the company's thousands of locations time to stock up on flu vaccinations and other helpful supplies in preparation for an influx of under-the-weather customers.
---
3. Starbucks
Not everyone wants a venti pumpkin spice latte. But the people who do are likely to find a nearby Starbucks where they can satisfy their caffeinated craving. The coffee giant draws heavily on data to guide its strategies for growth, using GIS to determine the best places for new locations.
Starbucks analyzes a wide range of factors before deciding to break ground in an area, including:
Population density
Average income
Traffic patterns
Proximity to public transportation
Other nearby businesses
In some cases, Starbucks finds there's enough demand to support multiple locations within walking distance from one another. Conventional wisdom may say that this practice will decrease the profitability of each shop, but the chain has triumphed over the years by focusing on data-driven strategy and offering customized menus.
---
4. World Health Organization
The World Health Organization has a presence in 150 countries. WHO uses GIS to achieve its ambitious agenda of promoting well-being around the globe by tracking relevant patterns in health information. The data they uncover can help to create proactive measures to prevent health issues from escalating and to predict trends over time.
One way that WHO uses GIS data is to monitor and fight the spread of leprosy. WHO assists countries with a high rate of leprosy in implementing GIS databases to identify trends and relationships that can help manage the disease. WHO provides access to a plethora of data from the United Nations, the Consultative Group for International Agricultural Research and other organizations. In turn, each nation participating in the initiative accounts for the locations of health facilities in the country, the number of registered cases at each facility, the number of new cases detected annually and the types of treatment available.
---
5. Wendy's
Wendy's carefully researches locations when determining where to open a new restaurant, leveraging mapping software and census data. The fast food chain doesn't just single out areas with enough likely customers to support operations; it also looks for locations where potential employees will be highly interested in the available jobs.
Wendy's considers factors like:
Household demographics
Average income
Nearby businesses
Analysts continue to examine data after a location is constructed and operational as well. It's important to note when their predictions were on the money and where they fell short. If a restaurant's revenue comes in lower than anticipated, Wendy's must determine whether their calculations were wrong because of a problem unique to that specific location or because the forecasting model needs tweaking.
---
6. National Park Service
Since 1916, the National Park Service has been devoted to preserving the natural and cultural resources found across the country. Considering the NPS manages 85 million acres across 418 protected areas, advanced mapping tools are indispensable for carrying out that mission.
One important way NPS uses GIS is during search and rescue operations. When tourists get lost, confused or injured while on trails, it's crucial to help them as soon as possible. However, it's not always easy to find them.
The Yosemite Search and Rescue team uses GIS to provide rescuers with detailed maps of the terrain, including potential hazards, elevation information and other relevant data. Operators can also track GPS coordinates from field teams, determining the probability that a lost person is in the area and how likely the teams would be to detect someone in a certain segment of the park.
---
About USC's Online GIS Graduate Programs
The University of Southern California offers a comprehensive selection of online GIS programs, including GIS master's degrees and GIS graduate certificates. This gives our students the ultimate flexibility in tailoring their education for their career goals. Click on the programs below to learn about our leading geographic information science education.
Online GIS Master's Degrees
Online GIS Graduate Certificates