/
/
/
3 Countries Using GIS Technologies
3 Countries Using GIS Technologies
Geographic Information Science (GIS) has come a long way since its beginning in the 1960s. Modern uses of GIS technology include accident analysis, urban planning, disaster management and much more. Geospatial data collection and analysis can lead to amazing results for individuals, communities and entire nations.
So, where is GIS used? All around the globe.
Governments and organizations everywhere have developed powerful, innovative approaches for employing geographic information. Here are a few ways that different countries put spatial problem-solving to work.
---
India: Bringing GIS to Communities Across the Country
India has leveraged GIS uses and applications since the 1980s. The nation presents a unique challenge for detailed mapping since it spans 1.3 million square miles with a population of more than 1.2 billion people. In this context, GIS technology can help stakeholders, decision makers and citizens track social changes and economic growth.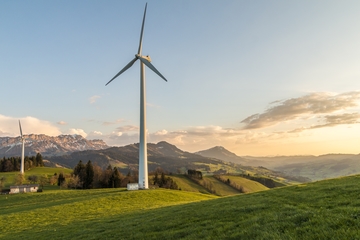 While India's economic status is increasing at a disproportionate rate, some regions reap far more benefits from the expanding economy than others. Officials in the Indian government believed GIS technology could be an equalizing tool. That is why they announced a new, nation-wide GIS program in the early 2000s with the goal of better pinpointing what areas need more help.
The ongoing GIS initiative set out to establish a national GIS platform that provides:
Data at 1:10,000 scale for the entire country and at larger scales for individual cities
A portal featuring applications for use by government ministries and departments, private companies and citizens
GIS dashboards designed for government officials, including the Prime Minister's Office, Planning Commission and Cabinet Secretariat
As the GIS platform becomes established an important part of how government agencies and individuals make informed decisions, there are plans to establish a clear set of best practices and policies. In addition, the system's capacity must be readied to expand over time, including more targeted and nuanced information about specific regions and their needs.
---
Singapore: Planning Land Use with Limited Space
The Republic of Singapore is a small island nation with a total area of about 279 square miles. Those space limitations are a major reason why the government has been eager to explore how GIS and its applications can help in making the best use of the land available. The Urban Redevelopment Authority, a government ministry tasked with city planning, employs geospatial tools extensively to guide land use and historical conservation efforts.
Since 1995 the URA has relied on GIS platforms to collect accurate information about land and buildings, striking a balance among the needs of residents. This spatial data enables strategic decision-making about the placement of homes, businesses, recreational areas, utilities and transportation.
The URA strives to maintain a high quality of life for a growing population, support increasing economic activity and provide robust infrastructure. The Master Plan, which is reviewed every five years, establishes goals for sustainable and effective land use over the next 10 to 15 years. Urban planners draw on geographic data, aerial images and 3D models to meet these medium-term goals. In turn, they strive keep the city-state on track toward the objectives set out for the next 40 to 50 years in the long-term Concept Plan.
---
United Arab Emirates: Extending the Reach of Resources and Services
Government agencies, private businesses and universities in the United Arab Emirates have all embraced GIS tools to assist in managing resources and public services. An article published in The Journal of Terrestrial Observation suggested several major factors led to widespread adoption of these technologies in the UAE:
A growing economy with the means for developing the necessary infrastructure
A drive toward increased efficiency in newly privatized government departments
A willingness to use the English language in business and education
A broader regional trend toward using GIS solutions among nations involved in the Gulf Cooperation Council
The municipal governments of cities like Dubai and Abu Dhabi have leveraged geospatial data to take major strides in urban planning, disaster response planning and information-sharing between departments. For instance, the GIS Center for Security in Abu Dhabi deployed an enterprise system for police that was designed to handle tasks like command and control, emergency field management and automatic vehicle location. At the 2017 Esri User Conference, the UAE capital received a Digital Transformation Award in GIS in recognition of the work the Abu Dhabi Spatial Data Infrastructure community has done to support the sharing of geographic information among government agencies.
---
About USC's Online GIS Graduate Programs
The University of Southern California offers a comprehensive selection of online GIS programs, including GIS master's degrees and GIS graduate certificates. This gives our students the ultimate flexibility in tailoring their education for their career goals. Click on the programs below to learn about our leading geographic information science education.
Online GIS Master's Degrees
Online GIS Graduate Certificates
---
Request Brochure
Fill out the information below to learn more about the University of Southern California's online GIS Graduate Programs and download a free brochure. If you have any additional questions, please call 877-650-9054 to speak to an enrollment advisor.