Why Pursue a GIS Career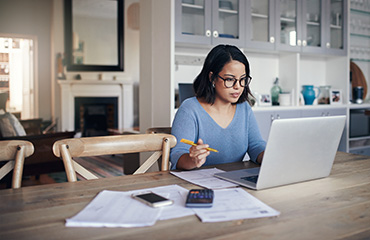 Careers in Geographic Information Science and Technology (GIST) have become increasingly varied with the evolution of the field. This is in part due to the rise of accessible geospatial databases and the availability of APIs for platforms like Google Maps; these trends have made it possible for businesses, non-profit organizations as well as government agencies to access an abundance of spatial data that was simply not readily available before.
Traditional careers in GIS, such as geography and cartography, have also faced new challenges from this evolution. For example, smart sensors and tracking technology have made it possible to collect far more geospatial data in nearly real-time than was possible before, adding to the complexity and volume of the available data. Many professionals enter GIST roles for the excitement of being involved in a rapidly evolving field. However, the dynamic nature of the work is just one reason to pursue a career in geographic information science (GIS) and technology.
---
Reasons to Choose a Career in GIS
GIS is Essential to Modern Life
Many of the most difficult questions of modern life can only be answered when spatial thinking is part of the solution. As the world's most populated cities struggle with problems like congestion and traffic, as natural disasters become more frequent globally and as countless consumer applications rely on geospatial data, GIS careers will offer an increasing number of opportunities to shape the way humans interact with the world around them.
You'll Have Opportunities to Make a Difference in the World
Perhaps one of the most fulfilling aspects of a career in GIS is the real-world, positive impact that work in the field can have. For example, USC's GIST master's students have used their thesis projects to contribute to positive research and outcomes in countless humanitarian, research, education and commercial initiatives. See more examples of GIST master's theses here, or learn about several specific projects by clicking the links below.
It's a Highly Multidisciplinary Career
One of the advantages of a discipline that touches on nearly all aspects of modern living is that it's possible to leverage specialized GIST knowledge for a limitless number of applications and use cases. This makes careers in GIS especially rewarding for individuals who enjoy understanding how different technologies and areas of expertise relate to each other, and who enjoy collaboration with experts in other disciplines.
---
GIS Job Outlook
One of the challenges that comes with changes in any industry is that the demands of careers in that field also shift dramatically. Historically, non-management GIS professionals were focused on tasks like cartography, data collection and basic analysis. While these roles are still important, the growing career fields in GIS are those that demand a comprehensive knowledge of spatial sciences and technology, proficiency in GIS software and tools as well as problem solving skills to understand how specific techniques can be applied in real-world scenarios. In other words, the industry is shifting toward high demand for GIS professionals who can display:
Extensive technical proficiency in a range GIS software, databases and tools
Broad spatial thinking and problem-solving skills
The ability to link theory and practice, combing spatial thinking with technology to identify when, where and how to use specific techniques to solve complex problems
"Those organizations poised with know-how and budgets to harness the available data sources and this arsenal of tools will quickly dominate," Chris Tucker, Chairman of the American Geological Society, told Boundless. "Those who think that old school GIS with traditional sources will keep them competitive will begin dying."
For additional career information, including GIS salaries and job titles for different spatial science domains, see our GIS careers page.
---
About USC's Online GIS Graduate Programs
The University of Southern California offers a comprehensive selection of online GIS programs, including GIST master's degrees and graduate certificates. This gives our students the ultimate flexibility in tailoring their education for their career goals. Click on the programs below to learn about our leading geographic information science education.
Online GIS Master's Degrees
Online GIS Graduate Certificates
---
Request Brochure
Fill out the information below to learn more about the University of Southern California's online GIS Graduate Programs and download a free brochure. If you have any additional questions, please call 877-650-9054 to speak to an enrollment advisor.