/
/
/
USC Alumna Q&A: GIS Analyst Cora Chong
USC Alumna Q&A: GIS Analyst Cora Chong
USC alumna Cora Chong graduated with her geographic information science and technology master's degree in 2017. For her master's thesis, she examined the use of remote sensing data for urban sprawl and urban growth research, highlighting how remote sensing could help address the issue of incomplete or disparate data about how land is being used.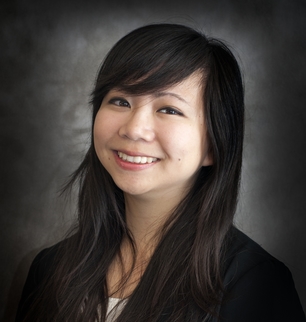 Before graduation, Cora gained a GIS internship with the Southern California Association of Governments, where she assisted with spatial modeling and forecasting. After completing the M.S. in GIST program, she became a GIS Analyst at CBRE, a global real estate company, where she helps to develop location intelligence for both emerging and leading companies.
"I am proud to have become a mentor for members of my team and a representative of my department," Cora says. "A project I am especially proud of is my involvement in helping find solutions to the challenging issue of homelessness in Los Angeles using GIS as a critical tool."
Read the rest of our interview with Cora below.
Request Brochure
Fill out the information below to learn more about the University of Southern California's online GIS Graduate Programs and download a free brochure. If you have any additional questions, please call 877-650-9054 to speak to an enrollment advisor.
Interview with GIS Analyst Cora Chong
What are your primary professional goals?
I aim to explore the potential of geospatial technology and how spatial thinking can be used to solve large, scalable challenges. I wish to educate others about the role of GIS in our everyday lives and would like to inspire others to think spatially as well.
Why did you select the University of Southern California's online M.S. in GIST program among others that you may have been considering?
I was drawn to the distinguished faculty, access to resources, and extensive network that the school and the program offered. This program offered me the flexibility of working towards a graduate degree at a world-class university while allowing me to pursue my career.
What would you like others to know about this program?
This program is not just an academic pursuit – it's a community that you become a part of. I've made some amazing friendships with my fellow classmates, and we continue to learn from each other as we move forward in our careers.
Tell us about your thesis on urban sprawl. What inspired you to explore this issue for your thesis project? Did you run into any challenges in completing your project?
My thesis compared different spatial data types for measuring urban sprawl using a quantitative metric often associated with traditional data science – Shannon's Entropy. I became interested in the spatial properties of cities after recognizing how differently residents of densely populated, vertical cities lived as opposed to how residents in sprawling metropolises lived. As countries develop and mature, the spatial form of their growing cities will define how their residents live and how their economies evolve.
The most challenging part of the project was in the early stages of data acquisition – in order to produce an adequate observation, I needed historical cadastral data from local governments. Many of the local governments I contacted did not collect or publish their archived data. It was through this project that I discovered how challenging data acquisition can be: many organizations have different standards of collection, storage, and distribution.
How were your experiences with faculty, staff and fellow students?
Everyone I've interacted with in the program has been instrumental in shaping my love for the spatial sciences. Many of my fellow students were already working professionals, so I was able to learn about how GIST impacts various industries, and what tools or analyses are important for their professions. The faculty and staff were always responsive, friendly, and always made me feel welcomed. I will always consider my professors my mentors, and they've inspired me to be curious, inquire, and never stop learning.
What was the most interesting thing for you to learn or work on in the program?
Learning about remote sensing technologies and applications was one of the most interesting and eye-opening topics that I've learned in the program. From Landsat to LiDAR, remote sensing is ubiquitous and will continue to play a crucial role in our world.
Was there a particular course you most enjoyed?
SSCI 587 – Spatial Data Acquisition was an incredibly interesting course – the course taught me about different sensors, how to acquire data, how GPS and geocoding works, and how satellites work. The highlight of the course was the field excursion to Catalina Island, where we were given the opportunity to choose an open-ended data collection project in the field. I chose to map out the locations of all the benches in the town of Two Harbors to examine spatial distribution and utilization rate. Not only did I learn a tremendous amount from this course, I also established many lasting friendships with my fellow classmates on the trip.
Has the program benefited you professionally? How have you applied the knowledge and skills you've gained?
The program has helped me build a strong technical and analytical foundation that I continue to build upon in my professional career. The transition from graduation to working was smooth – I was able to dive straight into doing professional-level GIS work at my internship, and I felt comfortable with working at an enterprise level after being trained at my current job. I use many of the concepts, best practices, and workflows I learned in the program daily. What I've learned about the potential of geospatial technologies has allowed me to peer far into the future – it has opened my mind up to what is possible and how we can get there.
Related content: Cora Chong's Master's Thesis
---
About USC's Online GIS Graduate Programs
The University of Southern California offers a comprehensive selection of online GIS programs, including GIS master's degrees and GIS graduate certificates. This gives our students the ultimate flexibility in tailoring their education for their career goals. Click on the programs below to learn about our leading geographic information science education.
Online GIS Master's Degrees
Online GIS Graduate Certificates