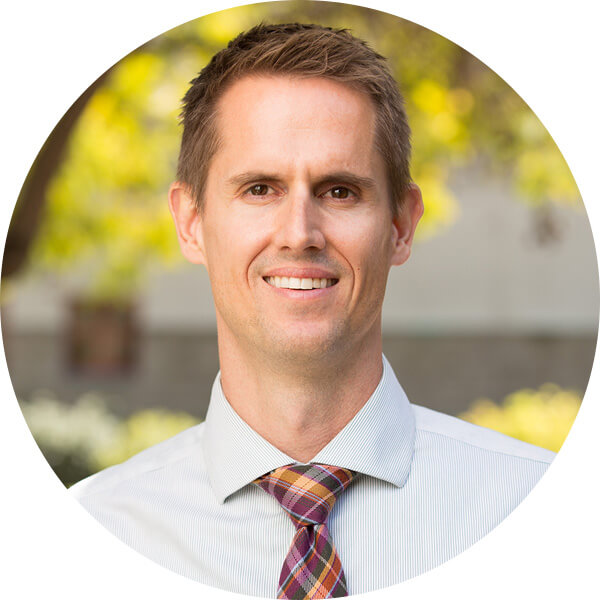 Associate Professor of the Practice of Spatial Sciences
2013: Ph.D., Geographical Sciences, University of Maryland
2005: MUP, Urban Planning, University of California at Berkeley
1997: B.S., Humanities, U.S. Air Force Academy
Andrew J. Marx, Ph.D., is an associate professor of the practice of Spatial Sciences at the Spatial Sciences Institute of the University of Southern California Dornsife College of Letters, Arts and Sciences.
Throughout his academic and professional career, he has focused on improving the uses of satellite imagery to inform domestic and international public policy. His research interests include the interdisciplinary geospatial and remote sensing analysis informing environmental and public policy; digital image processing of satellite, aerial and UAS (unmanned aerial system) imagery and algorithm development in ENVI IDL and Esri ArcPy; and spatial data analysis and visualization of spatiotemporal "big" data in Python and IDL programming environments. He works on the development of remote sensing methods and techniques for time-series analysis of urban watershed/forestry management, conflict monitoring, and urbanization.
Marx teaches courses in spatial computing, spatial data acquisition, and GIS programming and customization in the Spatial Sciences Institute GIST Graduate Programs and M.S. in Spatial Data Science Program.
Before joining the USC Spatial Sciences Institute, Marx was an assistant professor of geographic information systems at Claremont Graduate University's Center for Information Systems and Technology. He previously served as a foreign affairs analyst at the U.S. Department of State, a research fellow at the U.S. Holocaust Memorial Museum's Center for the Prevention of Genocide, and an officer in the U.S. Air Force.
---
Selected Works
Marx, A.. Using Satellites to Detect Mass Human Rights Violations: A Call to Implement an Early-Warning Detection System In S. Totten (Ed.), Last Lectures on the Prevention and Intervention of Genocide, London, England: Routledge, 2018.
Marx, A. & Rogers, M. Z., Analysis of Panamanian DMSP/OLS nightlights corroborates suspicions of inaccurate fiscal data: A natural experiment examining the accuracy of GDP data. Remote Sensing Applications: Society and Environment, 8, 99-104, 2017, doi:10.1016/j.rsase.2017.08.005.
Marx, A., McFarlane, D. & Alzahrani, A., UAV data for multi-temporal Landsat analysis of historic reforestation: a case study in Costa Rica. International Journal of Remote Sensing 38 (8-10), 2331-2348, 2017, doi:10.1080/01431161.2017.1280637.
Marx, A. Detecting urban destruction in Syria: A Landsat-based approach. Remote Sensing Applications: Society and Environment 4, 30–36, 2016, doi:10.1016/j.rsase.2016.04.005.
Marx, A.J. & Goward, S., Remote Sensing in Human Rights and International Humanitarian Law Monitoring: Concepts and Methods. The Geographical Review 103100–111, 2013.
Marx, A.J. & Loboda, T.V., Landsat-based early warning system to detect the destruction of villages in Darfur, Sudan. Remote Sensing of Environment, 136, 126–134, 2013, doi:10.1016/j.rse.2013.05.006.
Request Brochure
Fill out the information below to learn more about the University of Southern California's online GIS Graduate Programs and download a free brochure. If you have any additional questions, please call 877-650-9054 to speak to an enrollment advisor.